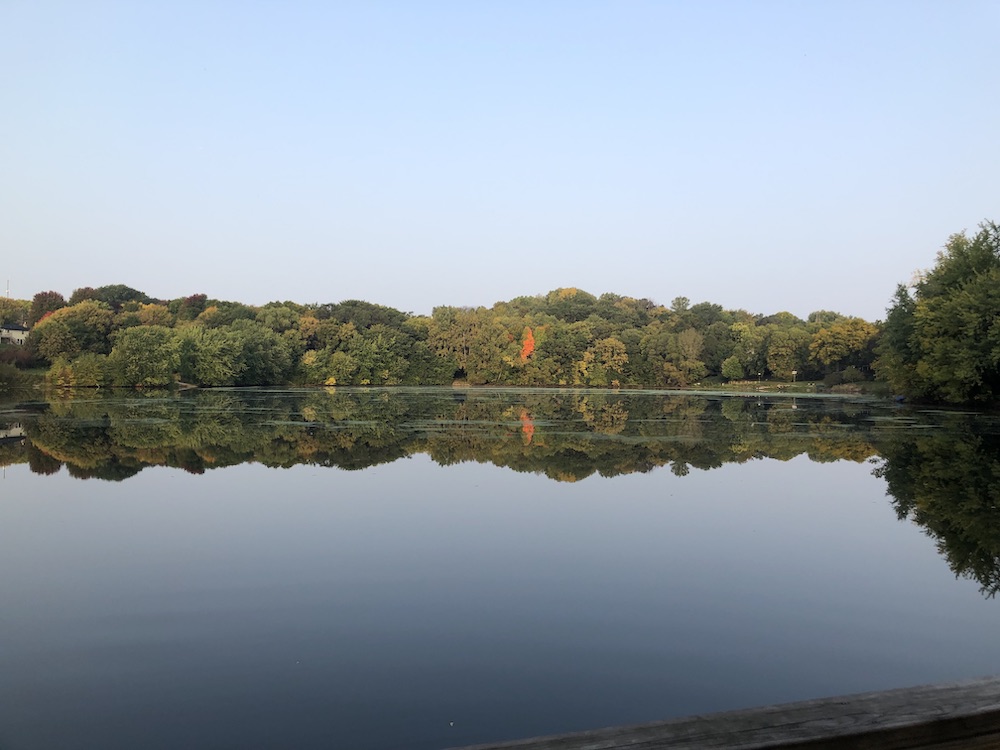 I had a nice morning walk and today's lake photo finally shows definite change from last Monday.  There has been more visible variation that my phone camera I don't think has been color sensitive enough to show given the different lighting conditions in which I've photographed.  I'm also pleased that walking up the hills on my walk doesn't slow me down.  I'd walk longer but this is a good compromise of distance and time.
The rest of the day was planning and working on marketing projects.
I cooked a beef roast for dinner that came out well.  The spice rub was nice.  Not too spicy this time.  I cooked it at 280F for about 2 hours and it came out nicely medium rare.
I forgot to mention that on Saturday Chris and I were talking a walk in a suburban area and saw a bald eagle fly by.  We were happy to see one in a residential area.  There is a lot of wildlife around here considering it's the city suburbs.  Unlike Sacramento, green spaces are common here with lots of space betten housing areas.  The abundance of lakes and ponds probably also helps.