Tonight Elizabeth and I are having Thanksgiving dinner with friends of hers and she planned to bring 4 things so we did some cooking.
It was pretty easy. She made a pie in the morning and mashed potatoes. I helped with chopping and other preparation. The we had time to kill since there was just a salad and a glazed carrot dish. So we sat and chatted and worked on our respective projects in between.
Dinner was at Travis and Isaac's apartment about 3 1/2 blocks away so we bagged up the food and walked over. Issac was making his first turkey and gravy having studied a bunch of YouTube videos and it was very good.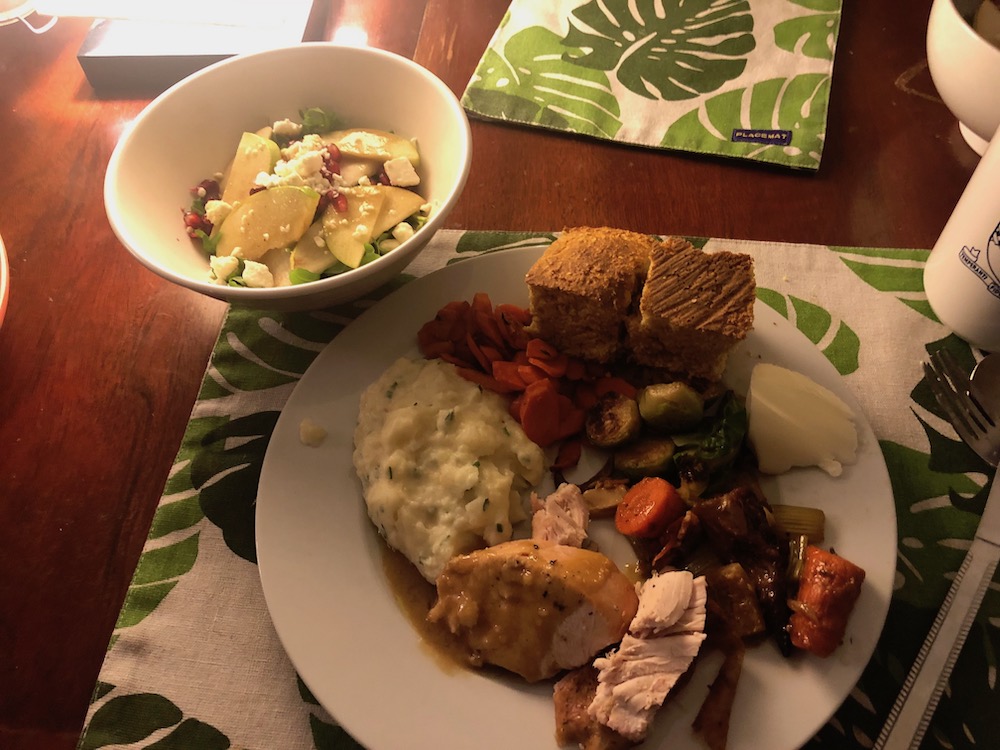 We had a nice dinner and the food all turned out well. It was fun listening to nerdy JHU students talk about their studies. I understood most of the words and followed some of the conversation. Though a lot of it was pretty technical from the biological, medical, or hard science level. I did get to share some of my marketing geekiness when one asked what I did. We all had a good time.