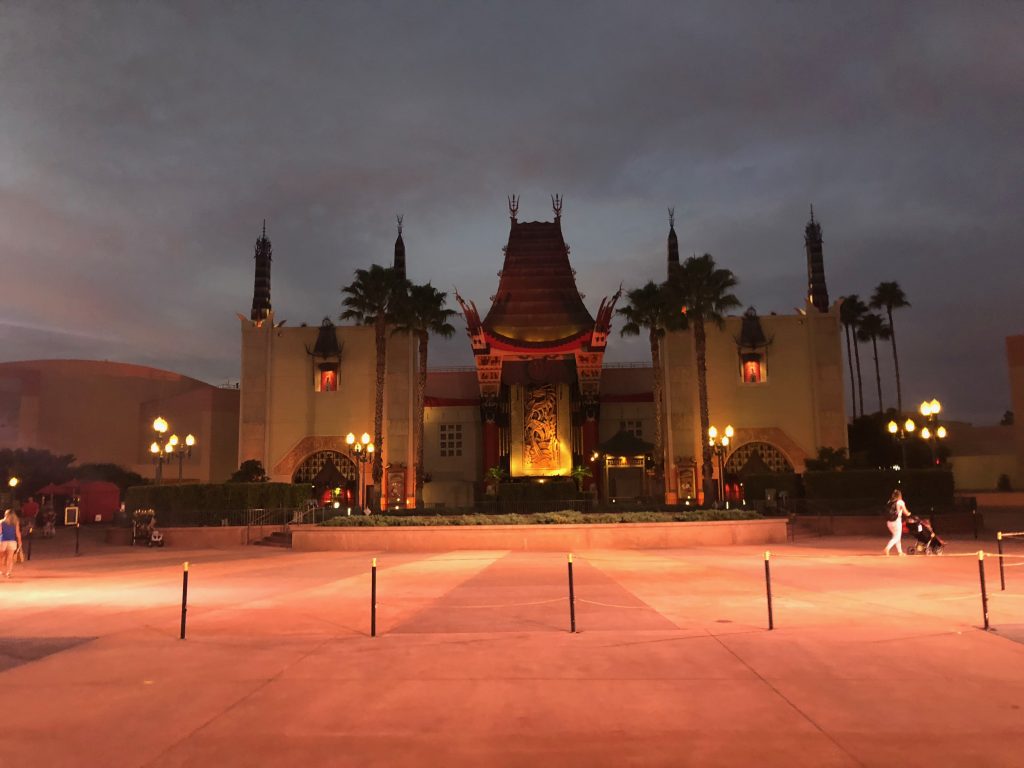 Today was the long awaited trip to "Disney's Hollywood Studios" park which has been opening extra extra early (6am for people staying in Disney hotel properties) because StarWars Land is here.
We got up at 6am and skipped breakfast and got in and parked a little after 7am.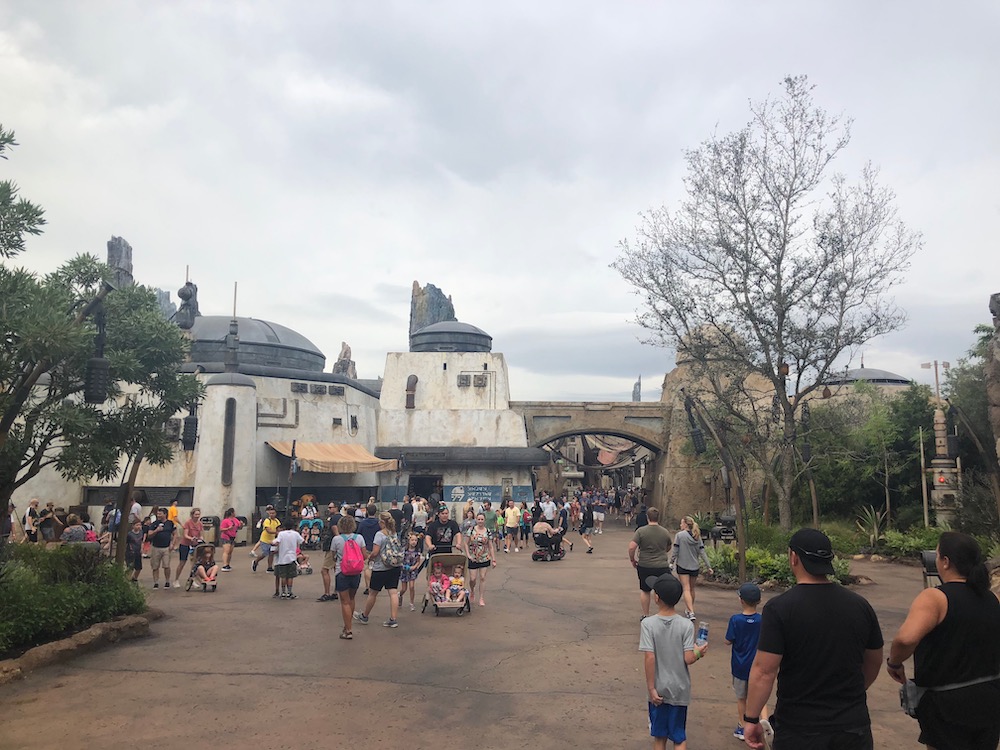 We got in and headed for StarWars land.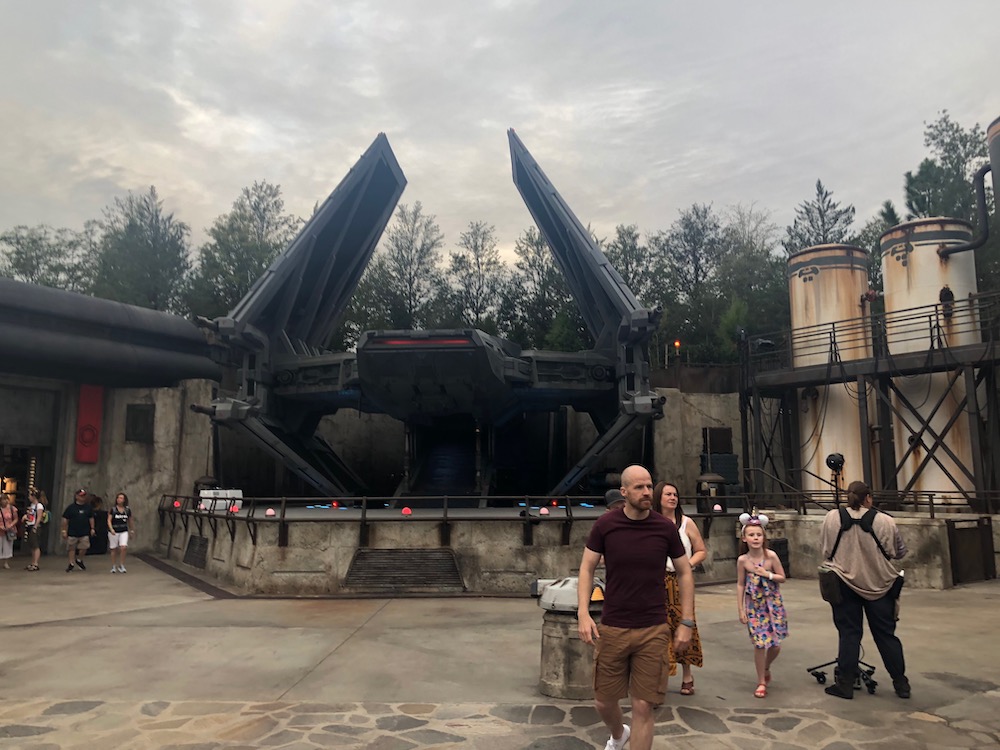 The theming is really well done. A lot of it looks like scenes from a StarWars movie. And in that way, I'd say its as good as any other architecture and construction that Disney does. For example Fantasyland in California Disneyland is an adorable assortment of faux medieval village sets.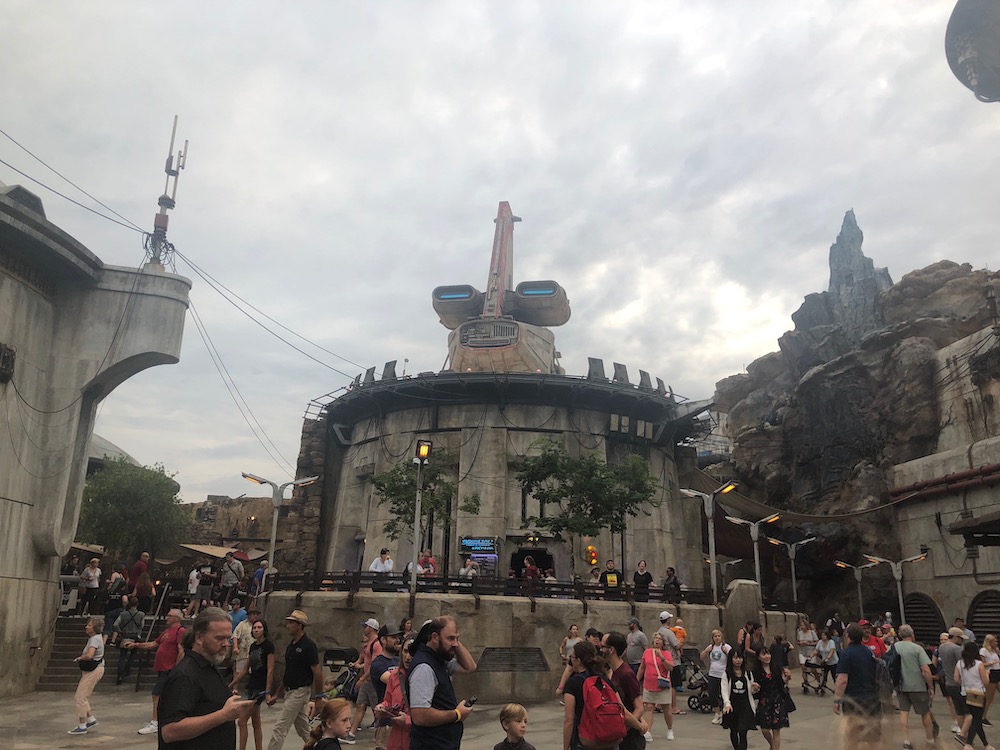 So StarWars looks great. There are spaceships. There are cast members in costume. There is space junk everywhere. The shops sell weird stuff. We saw people drinking blue and green milk (which I REALLY don't understand).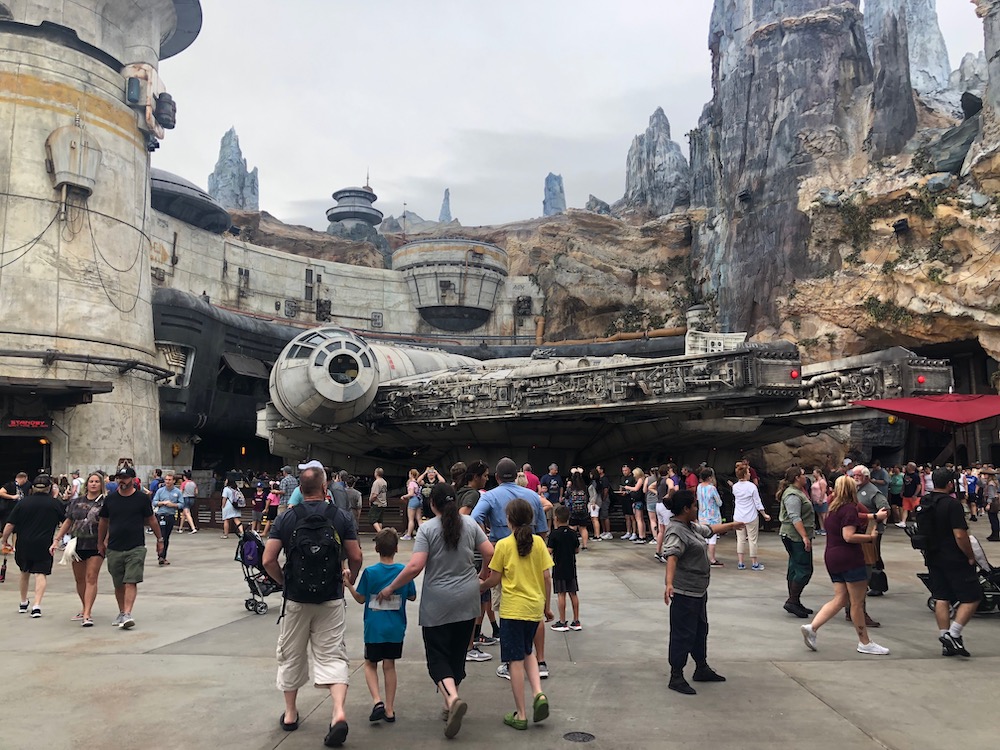 The only ride that is open (2nd one in December) is the one where you and 5 other people "fly" the Millenium Falcon space ship doing something or other. The line was a bit long so Bob and I took the standby line where they fit you in with other groups.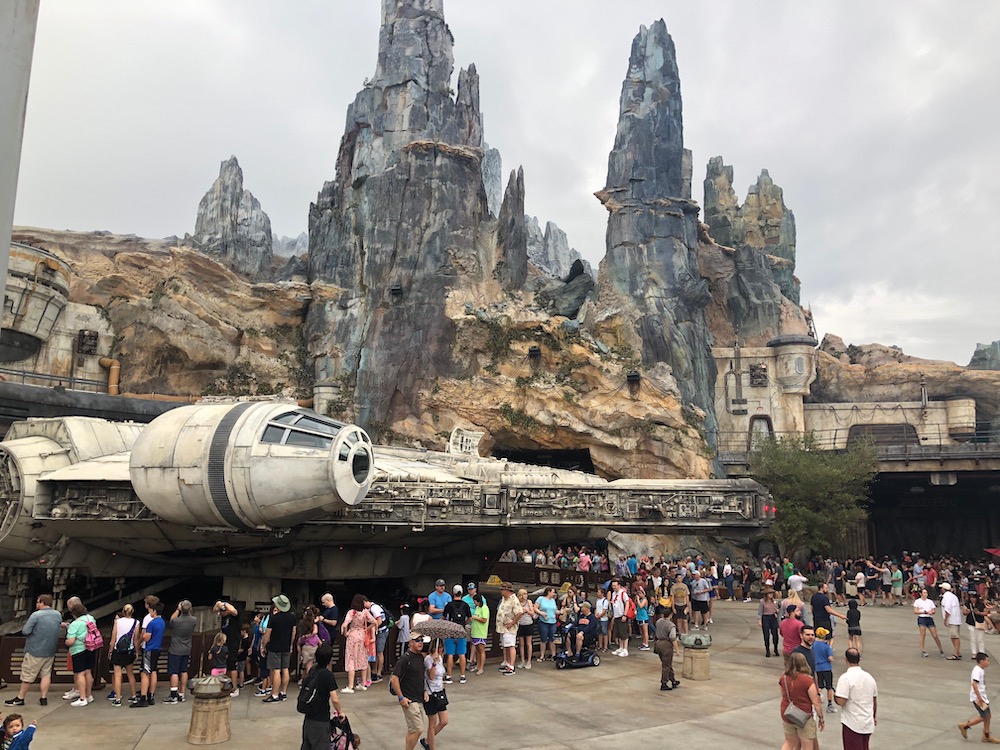 Individually we missed the apparently wonderfully themed and long waiting in line experience. We missed the pre-show with an apparently amazingly lifelike alien smuggler. But we got in at the point where your group of 6 gets boarding passes, job assignments (I was an engineer), and mill around in the crew lounge of the Millenium Falcon. It looked just like the movie. Impressive.
Then our boarding group was called, we went around a corner, down a short corridor on the ship and into the cockpit. There are a bunch of cockpits and through Disney magic you don't see the others.
The view out the cockpit was amazing. Three are using projected real time computer graphic displays (no 3D glasses) and it looked very very smooth.
Each crew has 2 pilots. One for left / right. One for up / down. Yes, that is awkward. On left / right was the 5 year old of the family I was tagging along with.
And the result was hilarious. Lots of kibitzing from family members. Lots of crashing into stuff. Myself and the other engineer pushing lots of buttons to "fix" the ship. It was sort of like the mobile game "SpaceTeam".
After we went over to ToyStory land which was also open early. That one is themed like the whole land is made of toys. Tinker toys, board game boxes, spare dice and domino pieces. It's adorable. More fun and charming and relatable a look, I think, than StarWars land.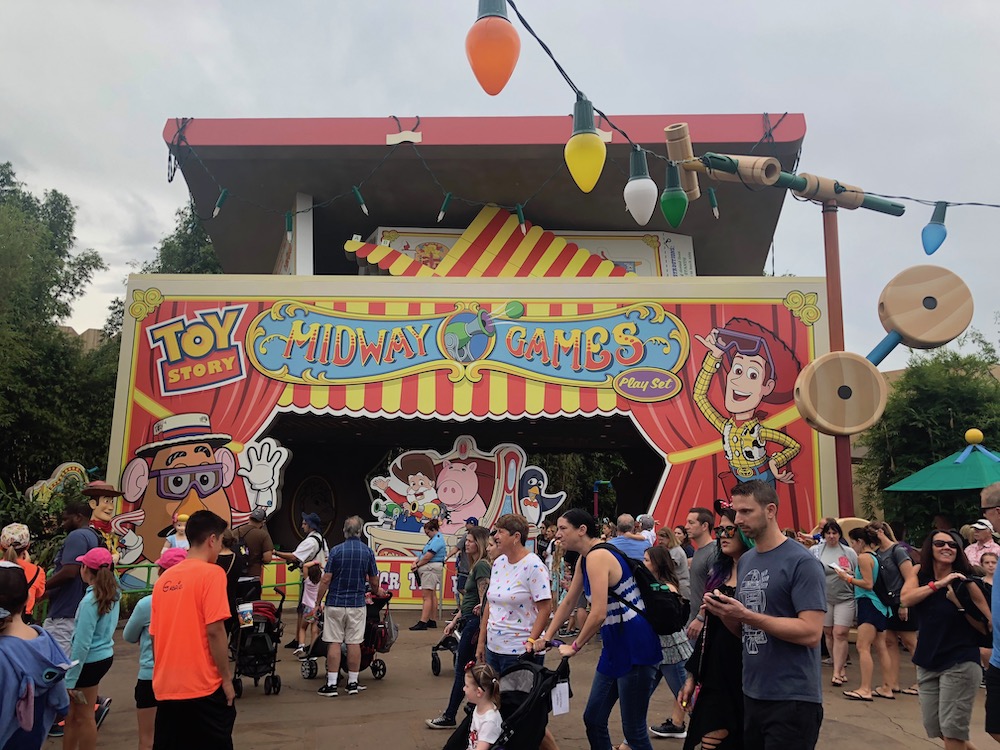 We went on the Midway Mania ride twice (you are in a little car that stops in front of "shooting gallery" like displays and you have a pop-gun mounted on the car and pull the string to shoot at targets for prizes. But the gallery is a big computer display and you are wearing 3D glasses and depending on the scenes its darts, or pies, or ring toss, or balls that you are shooting and the physics simulation is perfect. Maybe my next favorite after Mickey's Philharmagic. Though my wrist was sore after the second go around.
There is a charming spinning ride themed on the 3 eyed aliens from Toy Story.
We saw the Muppetvision 3D movie show. And a live action Beauty and the Beast show.
And lunch at their re-creation of the Brown Derby restaurant to have Cobb salads. However the salads were no where near as good as how I make them. And I learned from the Disney recipes.
We went shopping at the nearby "Disney Springs" shopping center at a different location in Disney World, had ice cream there, and rested the rest of the day. We figured since we started early, that was ok.