The weather today in Florida was pretty nice. It was warm but not bad humid. No where near what I consider a "bad day in Florida".
We drove over to the Animal Kingdom park first thing in the morning and got there around 7:30am. Driving, it took about 15 minutes to get to the front gate of parking from the camp ground. There wasn't traffic on the Walt Disney World road system, it's just a large place with 3 and 4 lane highways in some places to handle the volume of car traffic they get.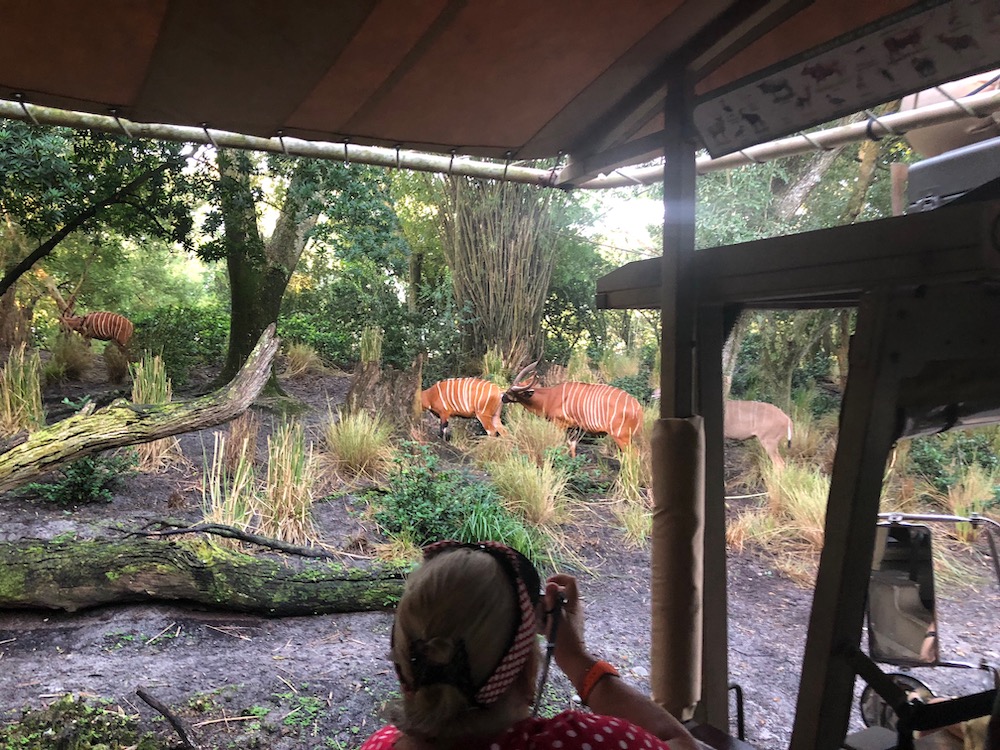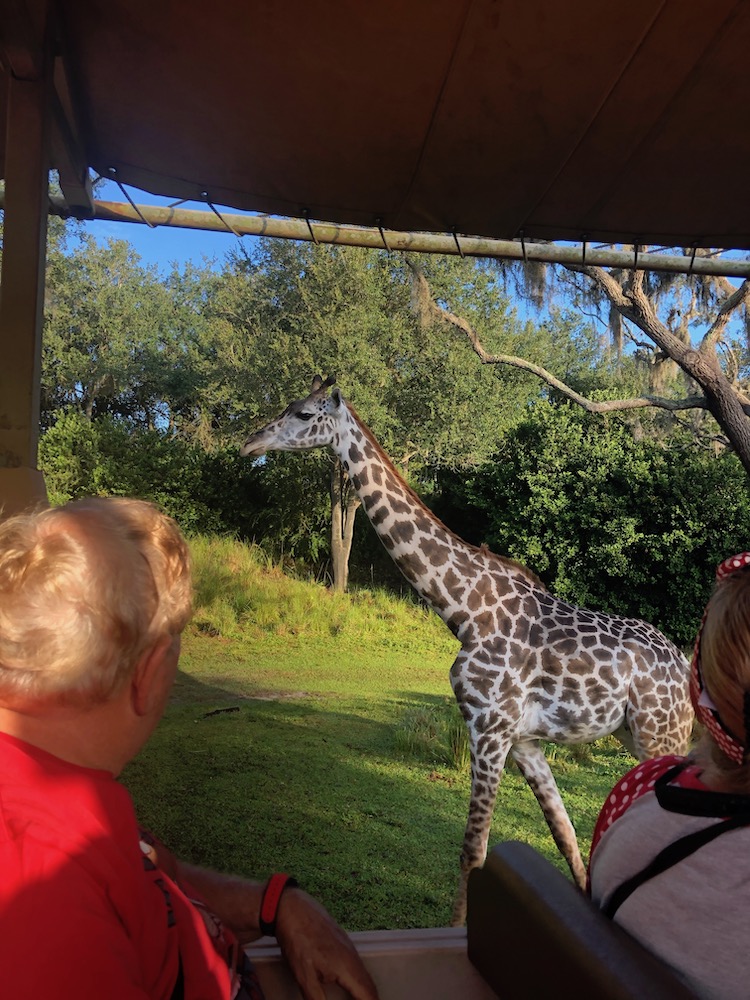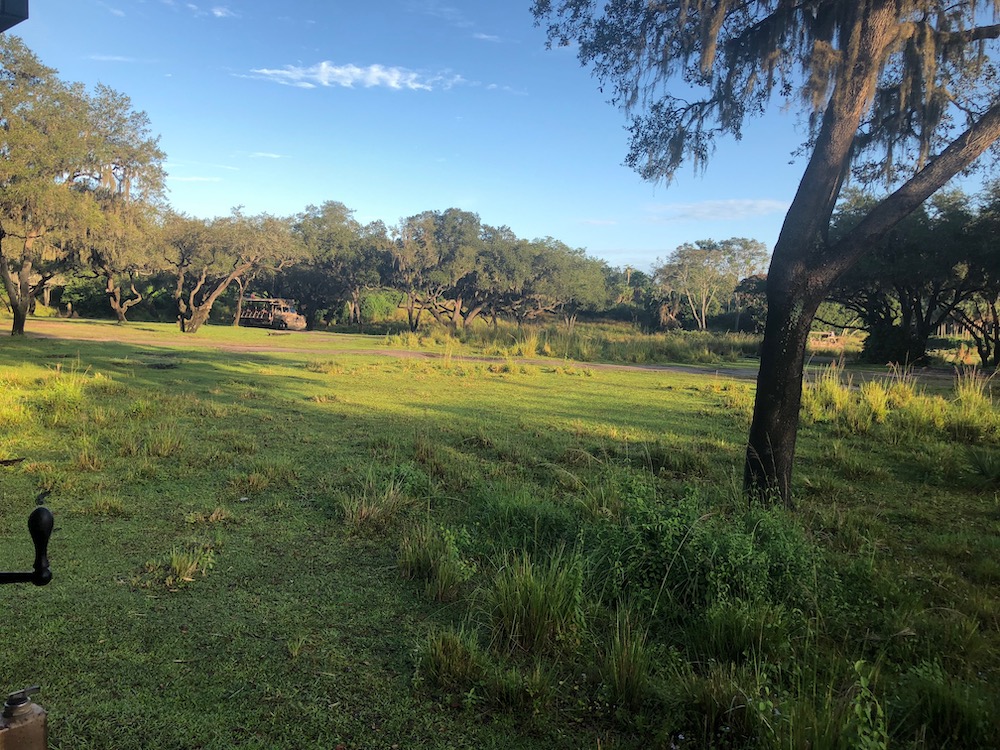 We went to the back of the park first thing to take a safari tour and got on one of the first ones. We saw a bunch of animals and being morning many were up and around and active. The safari is better than when I saw it years and years ago. Then, it was a confusion of safari ride and "realistic" safari thrill ride. The open air vehicles we are driven in have built in hydraulics to simulate a rough dirt road and add to the jarring feeling of racing across the landscape. Except the road is pretty smooth. So you would be driven through to look at animals at a fast pace in a bumpy vehicle so you couldn't take pictures and stuff. It was annoying. They mostly have done away with the bouncy and you just drive through and see stuff. It's much better.
After we went over to the Avatar movie themed area which has the floating rocks and alien plants typical of that movie. There is a river boat ride there which is easier to get on and sedate. And has absolutely no story or emotional impact. The whole place has a weird sterile feeling.
The Celebration of the Lion King show was much better, sort of like a circus with dancers, acrobats, fire, singing, and more acrobats.
The Finding Nemo musical was really great. It is puppets with the actors operating the puppets in plain sight on stage. It works really well and was extremely entertaining.
We saw other animals and some other exhibits but that was the highlight. The gorilla area was impressive.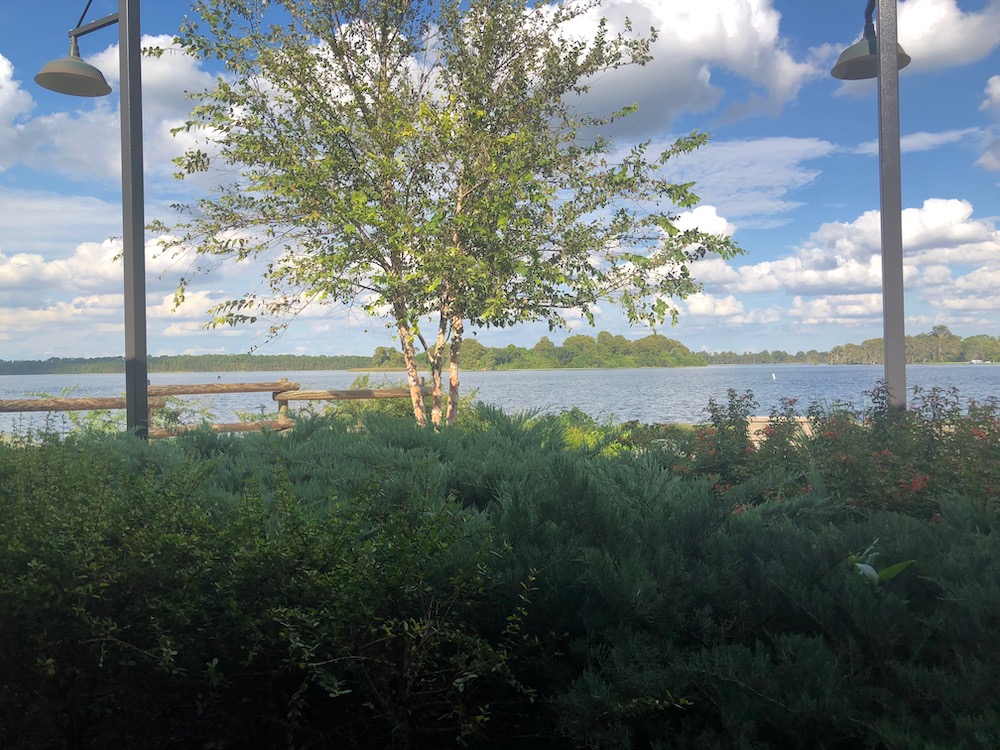 After stopping back at the RV we had dinner at a lake side lounge at the Wilderness Lodge resort. I had a delicious roast salmon and a raspberry smoothie. Excellent food.