We all got up relatively early to go over to the Eagan, MN 4th of July parade. It wasn't early for Chris and I but Catherine thought it was a bit early. The parade started at 10am. Unlike last year, there was not a torrential rain storm.
The parade was fun to see and we left a little before it ended. There were a lot of slow moving advertising trucks. Also a LOT of trucks with the local princess ambassadors. I guess a lot of small town beauty pageants.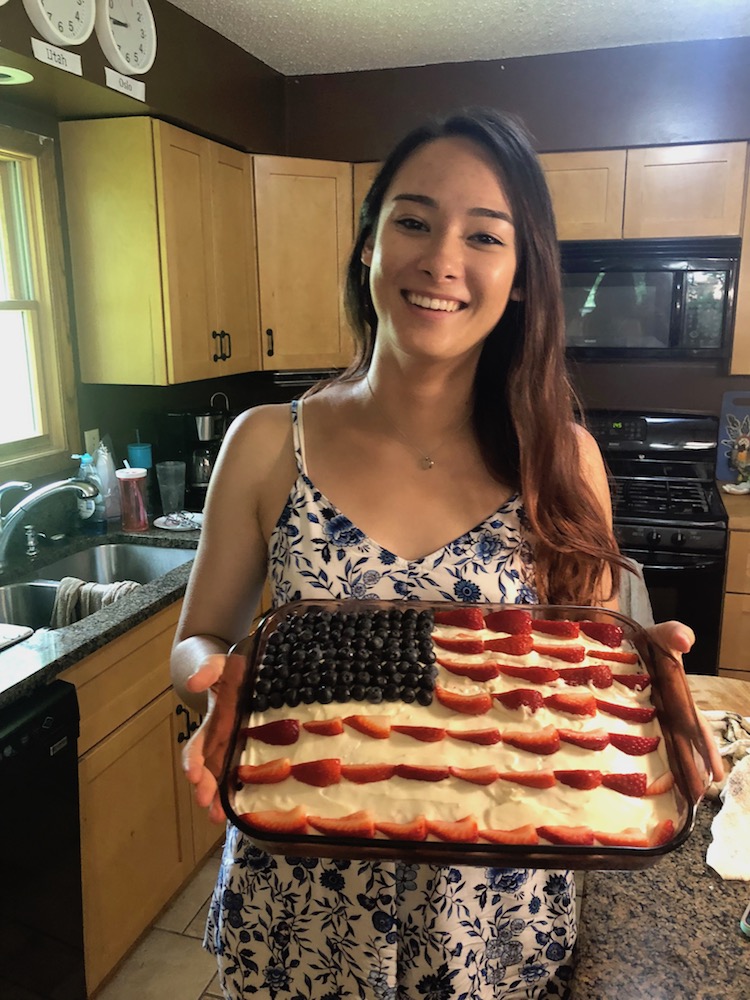 After we went back to Chris' house. Catherine made her 4th of July cake which is based on an updated cake recipe than when she made it in past. Her baking skills have advanced far past when she last cooked for me. I'm really impressed. Chris normally doesn't like cake and thought Catherine's cake was delicious.
We also all watched a cooking show on Netflix that gave me some new ideas about making Thai curry. I think we now have a good plan for making our own curry paste which we will try out tomorrow.
We went back out for fireworks. Since it stays light longer here the fireworks were at 10pm. It was an impressive and long show. It was a really good 4th of July.