I went to visit my daughter Catherine in Berkeley today. She is done with her Junior year there and was less stressed but still tired from finals.
The weather around here is unusually rainy and cool this weekend. There was enough rain off and on that driving slowed down in the freeway. And then it was clear in Berkeley. And some more rain on the way back. I enjoyed it.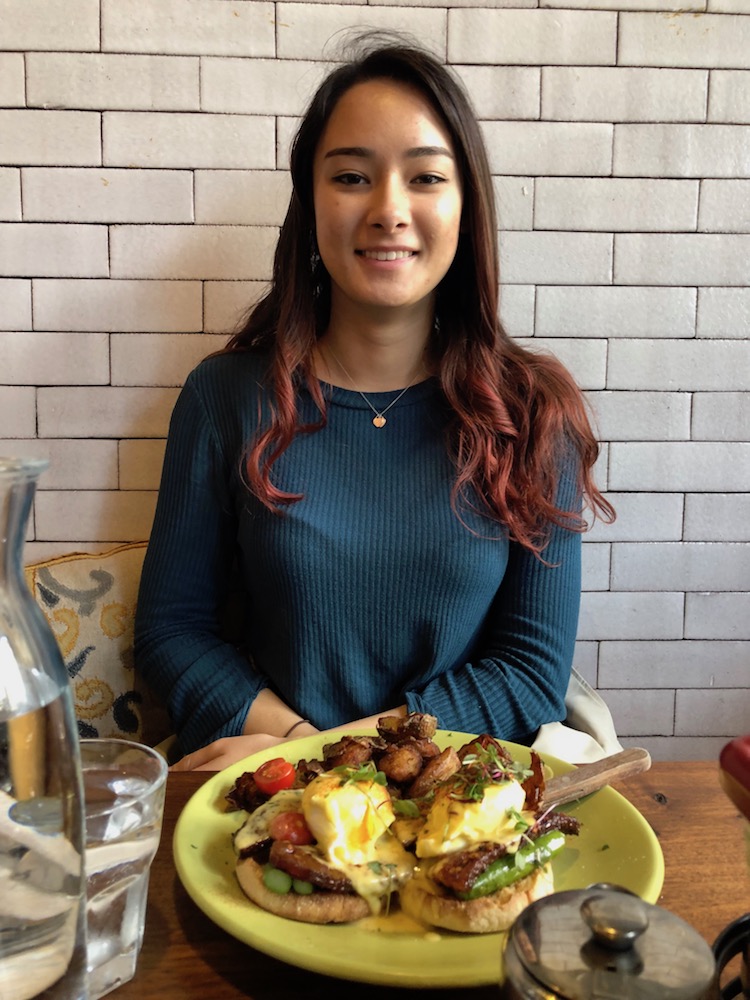 I picked Catherine up and we had brunch at the Berkeley Social Club. It's a Korean / American fusion place and was pretty good. Catherine had a variation on an eggs Benedict with asparagus lemon hollandaise and the house made "Millionaire's Bacon" and I had an egg scramble with Korean marinated beef and other tasty things. The millionaire's part of the bacon seems to be because it's seasoned with brown sugar, black pepper, and cayenne. I had a couple of bites, it's worth trying.
It was a good day.