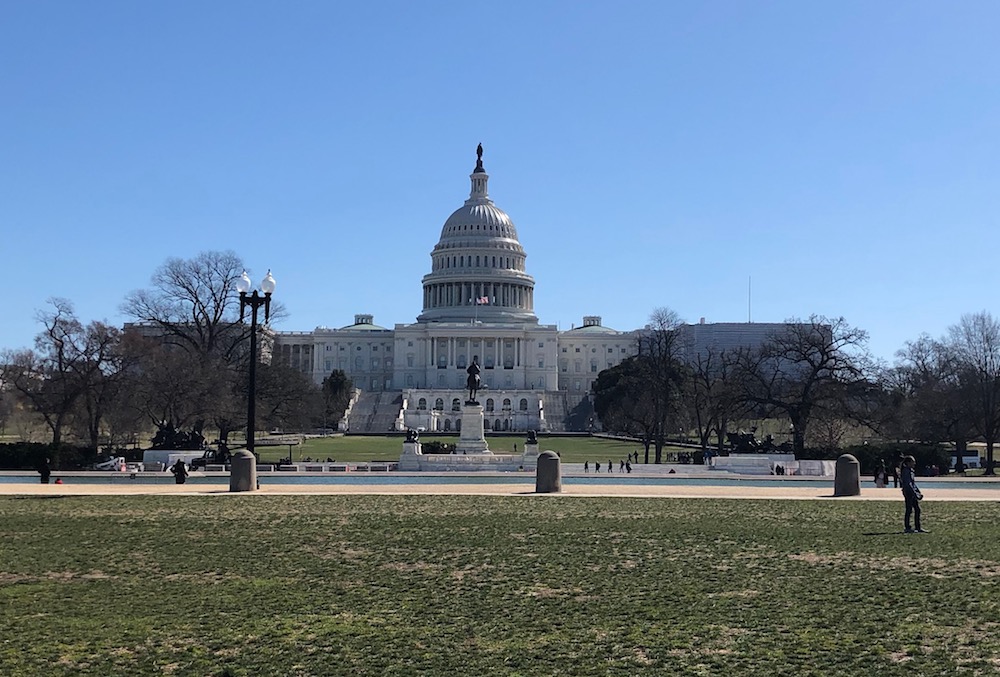 My daughter Elizabeth and I took a day trip to Washington DC today.
The train from Baltimore to DC is about an hour and then two stops on the metro got us to the National Portrait Gallery where we wanted to start. We didn't look for opening times, though so we were there at 10am and the gallery didn't open until 11:30am.
We also wanted to see the glassed in gardens at the botanical garden just South of the capitol so we walked over there and worked backwards.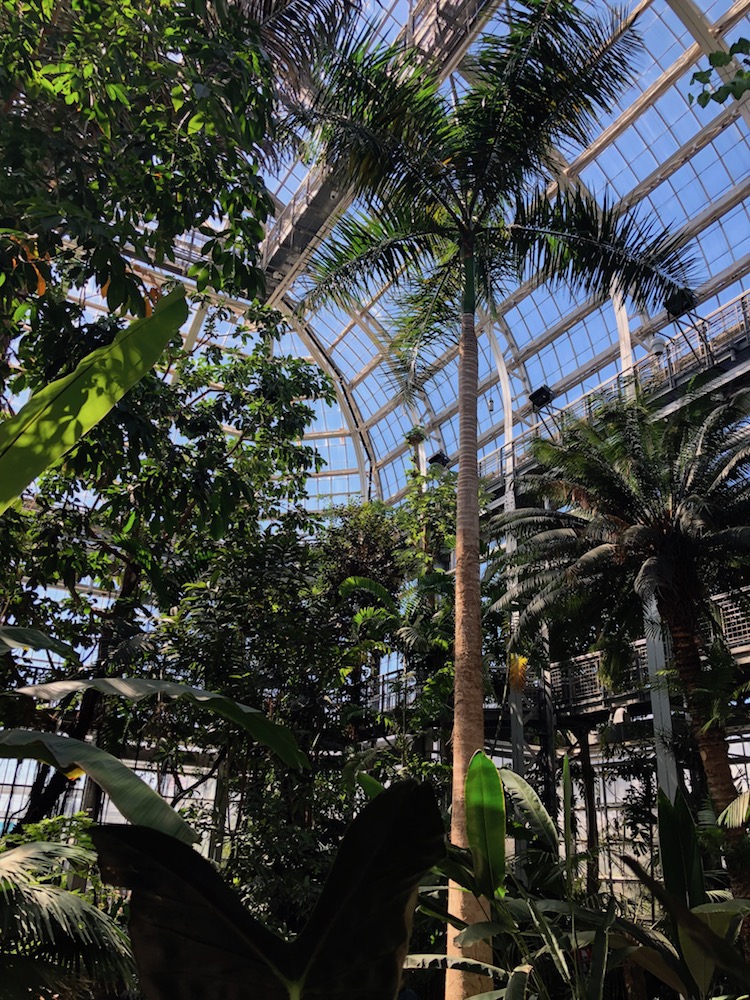 The botanical gardens have a glassed in palm and tropical houses and a loop of additional green houses with herbs, desert plants, orchids, and other kinds of plants. The central tropical house was impressively huge.
On the way back we went into the National Gallery of Art. It's building is enormous and we decided we would go in and see if there was any period of art we wanted to see that was just off of the main lobby and then only see 6 rooms of it. This is to conserve energy.
We saw 6 rooms worth of impressionist paintings and were very happy with the experience. It would probably take a day to completely view the museum here.
The National Archives were also on the way back so we saw the Declaration of Independence and Constitution in their original documents. We didn't stay long and I'm glad we stopped by.
We broke up the visit to the National Portrait Gallery into two parts with lunch in between. We first saw the portraits of presidents in chronological order. Each portrait has a brief biographical sketch of that presidency. It was interesting seeing the series of presidents before Lincoln punting slavery to the next presidency, not wanting to take any uncomfortable political action. Lots of presidents described as ineffective, a few not. I was happy to see the Obama' portraits in person.
Then lunch. Before our trip, Elizabeth had mentioned a chef who had several restaurants and she was curious about them. As it happened, the road we walked down on the way to the gardens passed three of them. The first was Jaleo a highly rated Spanish Tapas restaurant and that is where we ate.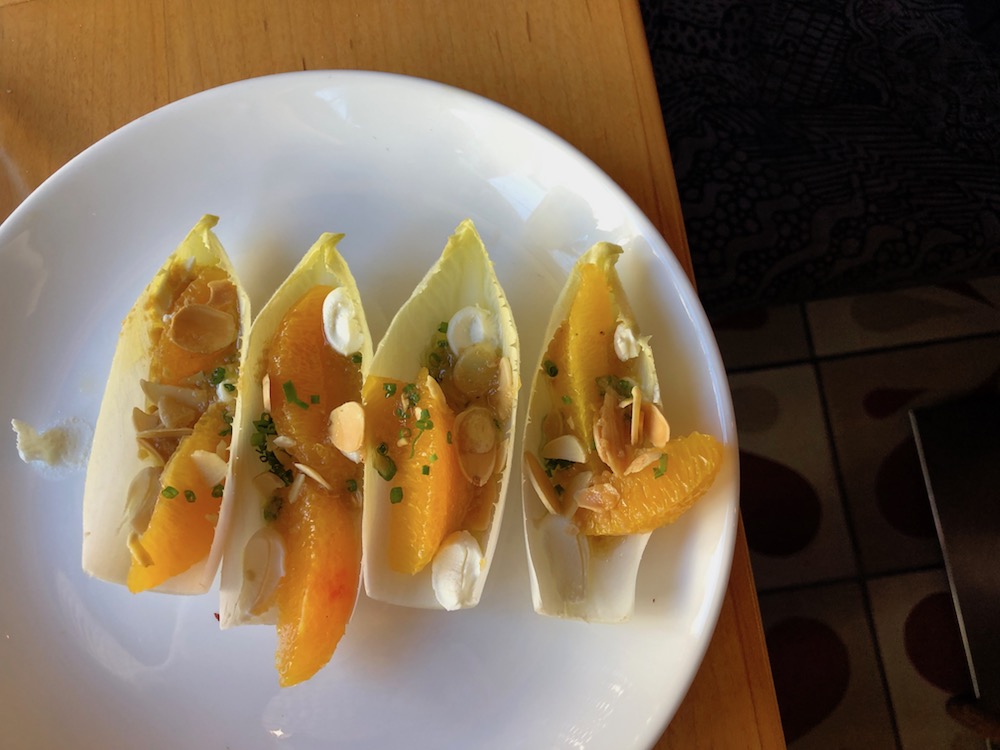 The food was very good. I was excited they had things like the "liquid olive" from El Bulli on the menu. It's a single bite served in a spoon of a liquid filled ball that dissolves on eating and tastes like an amazing olive. The tomato marmalade + cheese cone was delicious and refreshing. A soup, a salad, vegetables, and a meat dish made for a filling lunch. I would go back. The menu was large and took study. The prices were reasonable for what it was.
We passed on dessert and went back to the portrait gallery. Now we were limited by the time to catch our train back and spent about another 1 1/2 hours going through some other galleries there. It would be easy to spend a whole day here as well.
We took or somewhat tired selves back to Baltimore, picked up some groceries, and went back to Elizabeth's apartment. It was a fun day.