Today was intended to be pretty quiet. We had the party last night. My girlfriend Chris woke up fairly low energy which has happened off and on during her surgery recovery.
We drove out to Greg's Meats in the morning to take advantage of this weeks sale. We got uncased pork sausage meat and boneless pork chops ($2.50/lbs!!!). We also got two more chuck roast for $4/lbs. I think that was regular price, not discounted. I'll make more beef bourguignon.
In the afternoon was the "90 Second Newberry Film Festival" which we also saw last year. The Newberry Award is given to outstanding children's books each year. The "90 Second Newberries" are a festival where small teams or individual kids at the elementary, middle school, and high school level produce 90 second films interpreting a Newberry Award winning book.
The guy who runs it in different cities presents the films on stage and talks about each entry. It is fun and encourages reading and creativity among kids. 4 groups of Chris' students had films that were chosen for this year. Overall I liked the entries last year more but it was still fun to go. There were a couple this year that clearly had a lot of parent participation and I didn't enjoy that as much.
We got enough ice cream yesterday that we didn't need to stop by Izzy's Minneapolis location so the next stop was dinner at a small place by Chris' house. She needed to stop at the house to go to the bathroom and take some Tylenol so we stopped by.
As I came in to walk up the stairs, I noticed decorative ribbon wrapped around the bannister. As I took a moment to ponder this, people jumped out and yelled surprise as they threw balloons at me. I was genuinely surprised and I was impressed at how they pulled it off. There was some snow last night and the driveway hadn't been shoveled yet.
So the guests had parked around the corner and been shuttled into the house by one of Chris' friends carefully driving over the tire tracks into the garage so there wouldn't be extra tire tracks or footprints.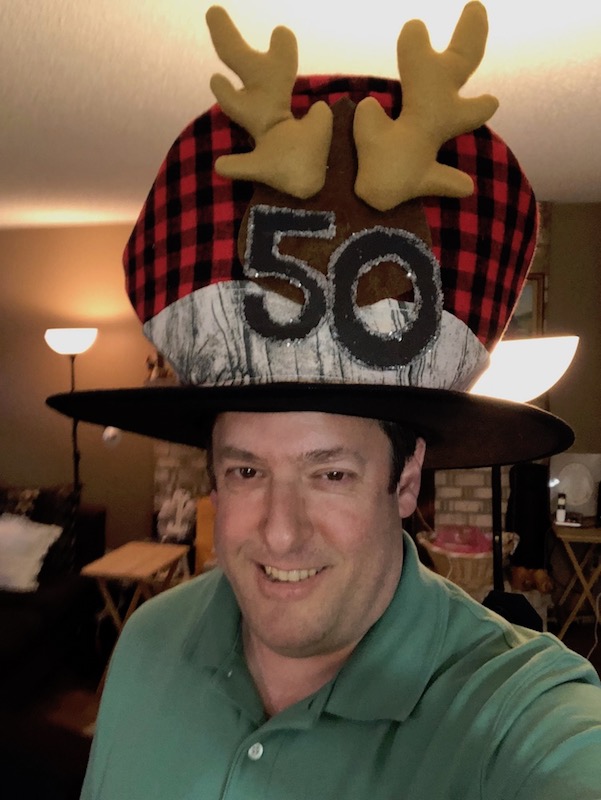 The house was decorated. There was an even bigger, dumber, more spectacular hat for me. A bunch of Chris' friends were there with more food, a new cake, more gifts, and a really fun time.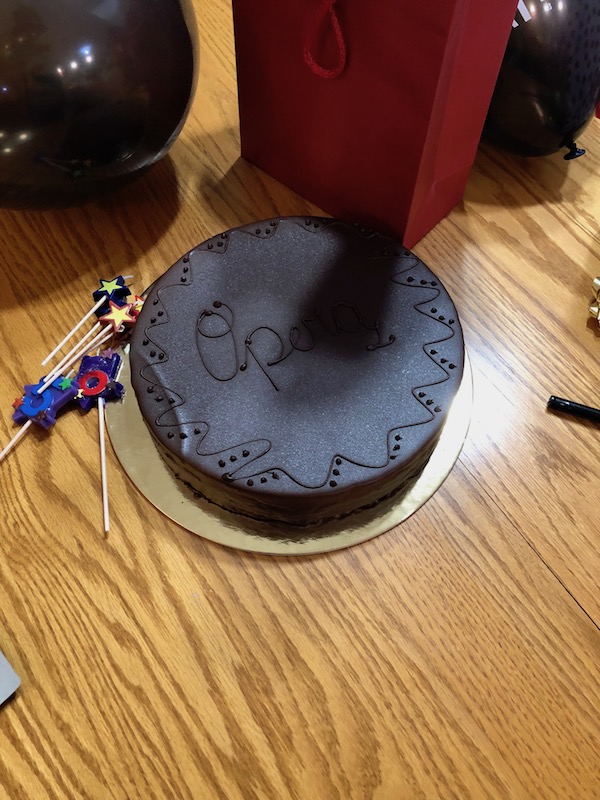 I feel it's hard to surprise me and I'm really impressed with how they pulled it off.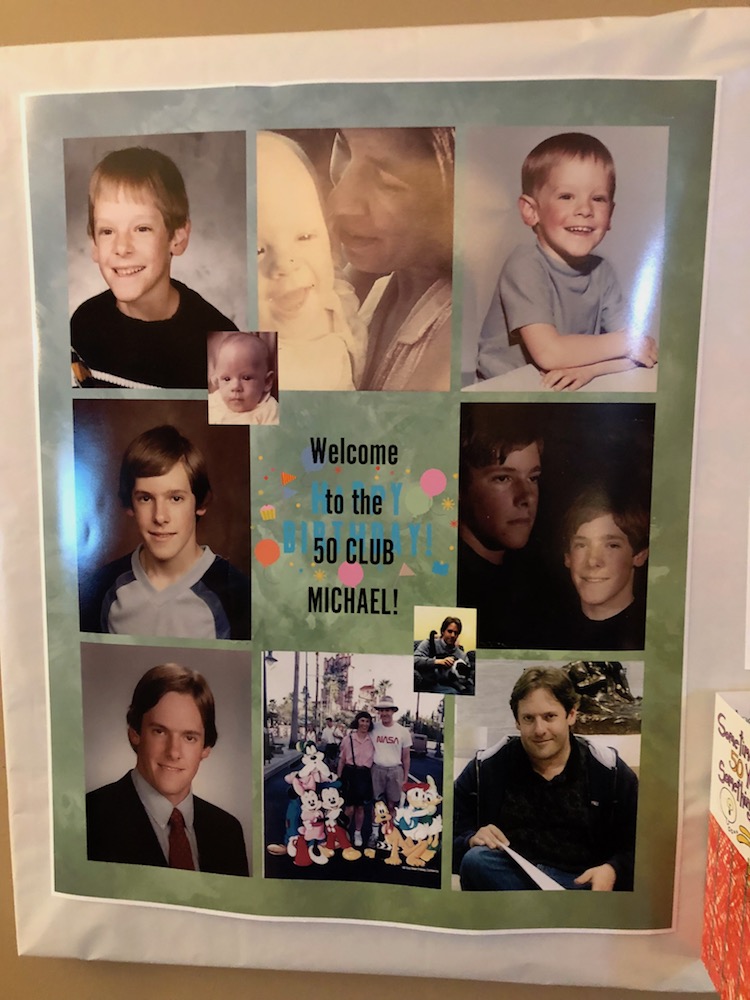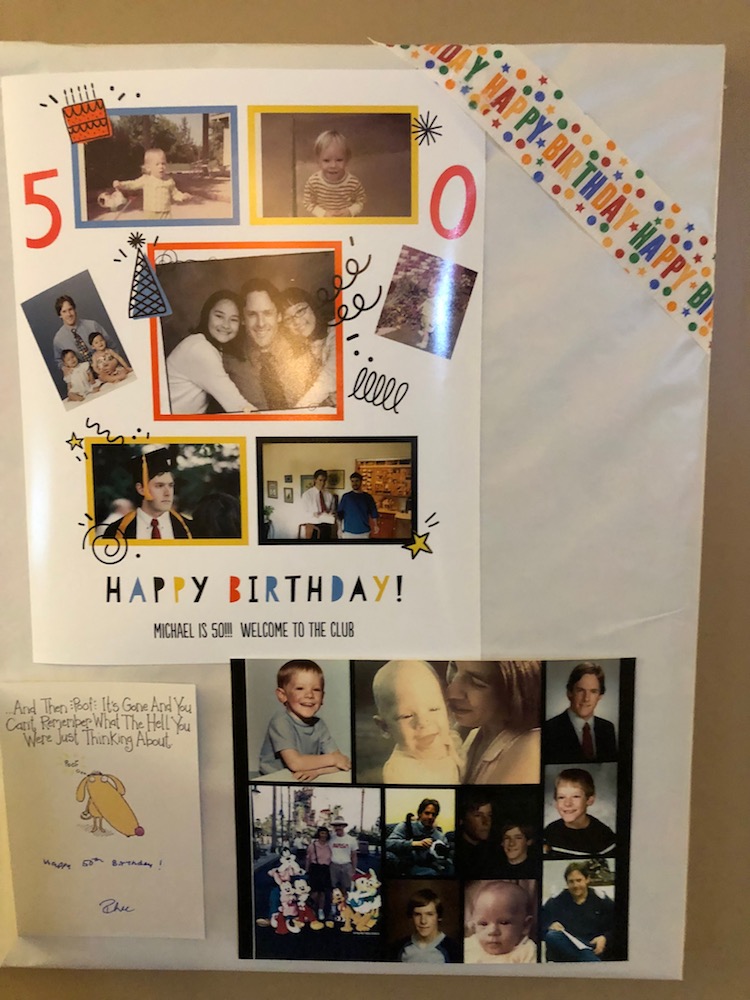 Chris had coordinated with my mom to get pictures of younger me and made some collages. (see above).
It was really really nice. Chris has great friends.