I had a good workout at the gym in the morning. The weather remains pretty mild in the high 20s. There is supposed to be some snow coming this weekend but the roads have been clear the last few days.
Izzy's ice cream is having a sale so my girlfriend Chris and I went over to get some pints to freeze at home. With the discount and buying by the pint it is probably 75% less than we pay for in-store. We also had some lunch at a fun counter service Italian place on the way.
My birthday is tomorrow and I know there are some plans that are to be somewhat of a surprise but I'm not sure the nature of them. I've decided to let everyone have fun doing their planning.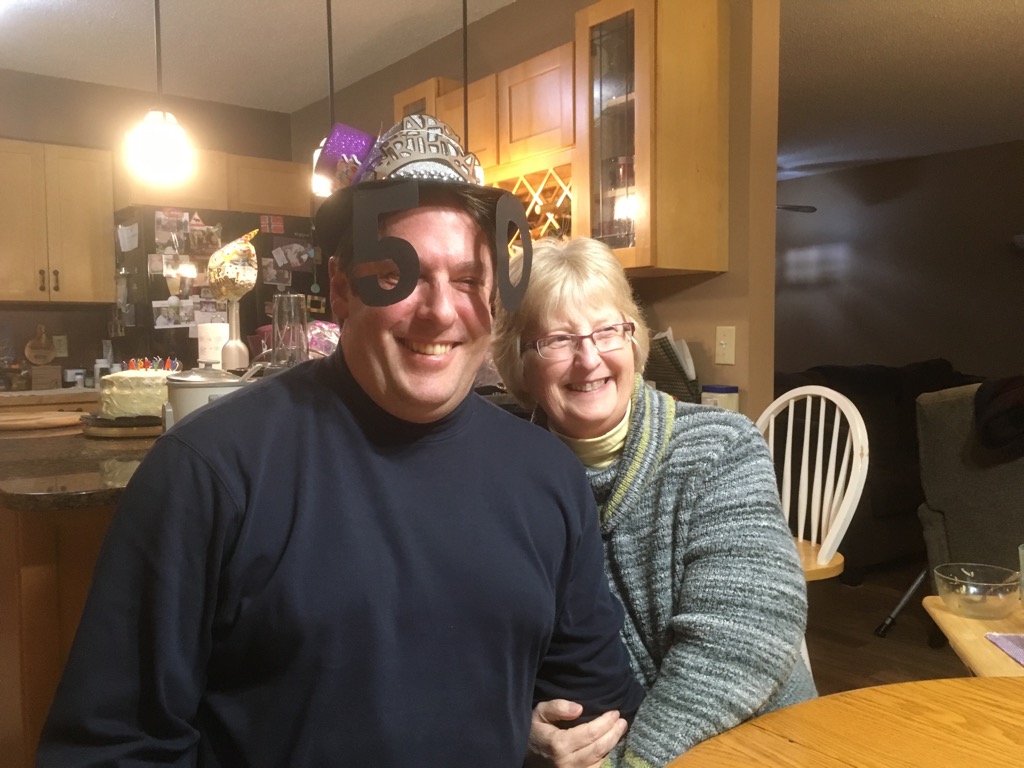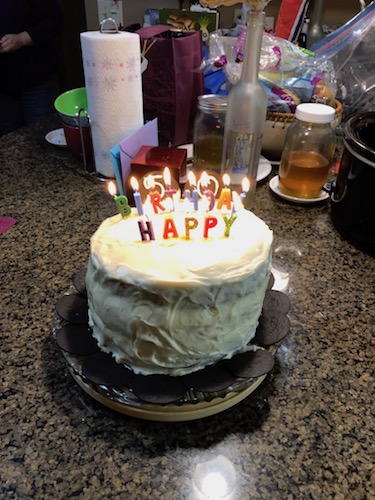 It ended up being a low key party at game night. I got an improved version of last years silly hat which was fun. Chris' roommate Laura made a carrot cake that was delicious. Our friends Cathy and Rhee brought other food and we all had a good time. We played Catan. I got mostly silly 50th birthday gifts. It was a really nice evening.
It was really nice. Tomorrow (my actual birthday) will be pretty quiet by comparison.