I went to networking and had a fine time chatting with people. My commercial went ok though I modified it in a way I didn't think would work as well and I don't think it did. I introduced myself at the beginning of it rather than near the end as I outlined yesterday. I did it out of insecurity and knew I was doing it out of insecurity. Life is strange.
I met with Phil my financial advisor for a couple of hours afterwards. He and Edward Jones rightly advise me that having huge amounts of my assets just in Apple is a Really Stupid Idea so we are working on adjusting that. I like working with him and we have a good rapport.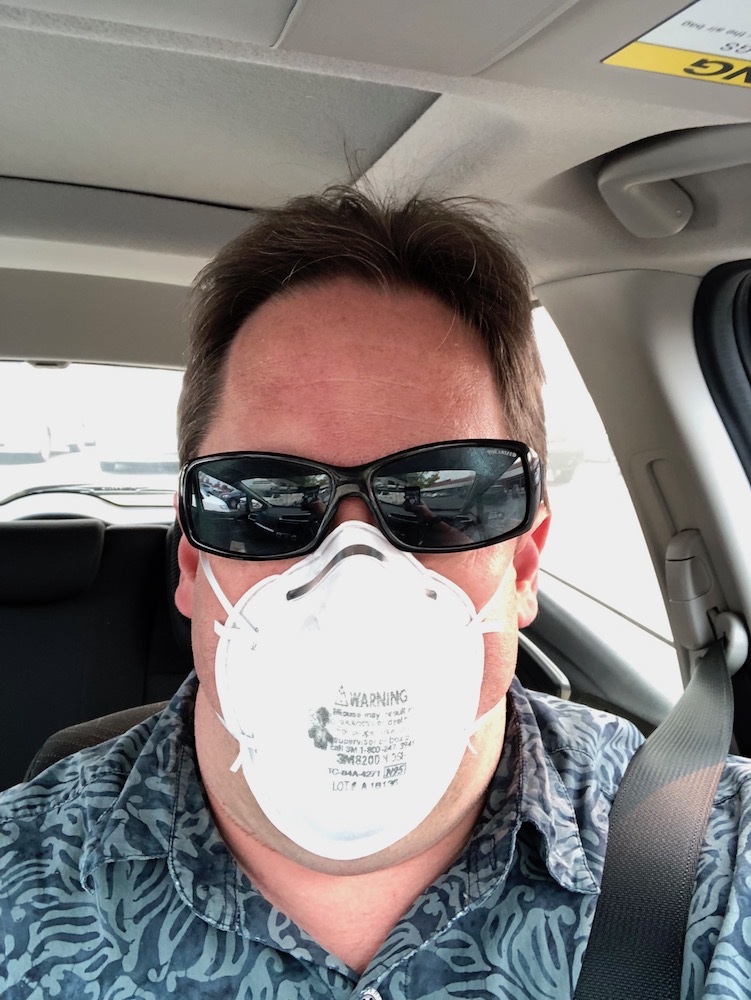 However, after my meeting I noticed the smoke had gotten noticeably worse. I had been planning on getting dust masks and this was even more reason to do so. Home Depot was sold out. The Ace Hardware franchise I tried after did have some. The two people in checkout ahead of me were buying them. The guy in line after me came in to get some. They were restocking as we waited. I also ordered more from Amazon to arrive Friday. The smoke is bad.
I mostly finished the puppet web page today and sent it over for review and fixed a couple of minor things. I hope this turns into some other projects, I enjoy working in that area (humor, absurdity, etc).