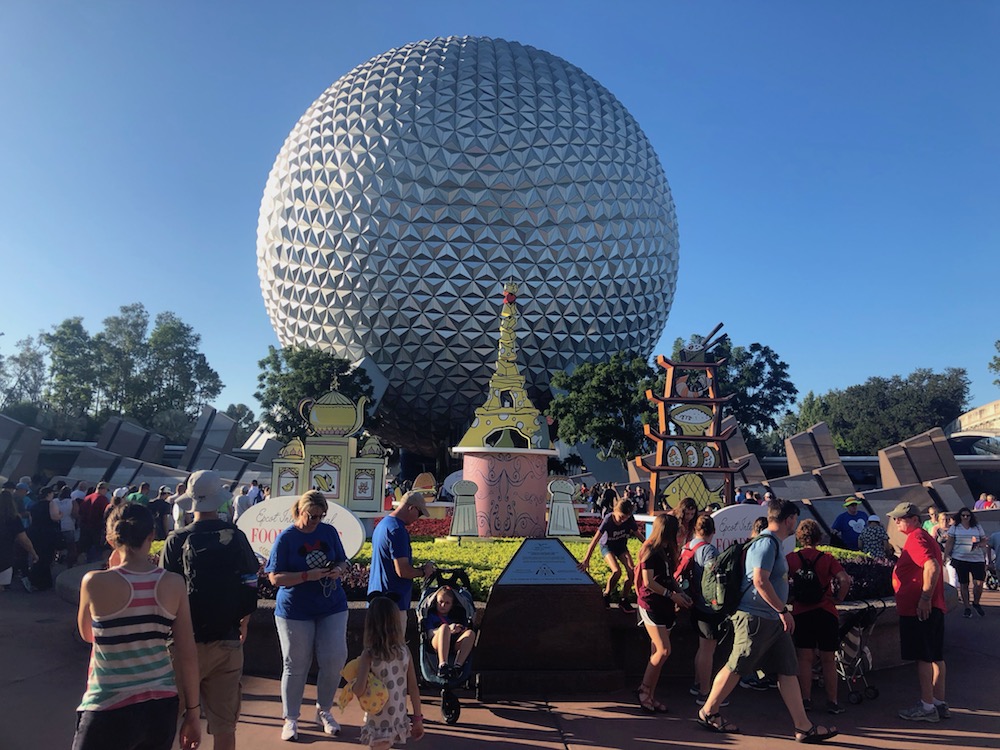 I only slept so so but I was rested enough to get through the day. I was up at 6:30am Eastern time, showered, made breakfast, and we were off to Epcot.
It is hot here. Florida is always hot in my experience but I'm told this is unseasonably hot for October. I agree it is better than when I was in Panama City in August 2017. (Sadly as of this writing Panama City has been washed away mostly).
Because of the heat, and that none of us are particularly young nor hyperactive, our goal is to not over exert ourselves or wait in lines too much. Attendance today seems pretty low so for what we wanted to do, we didn't have to wait long for anything.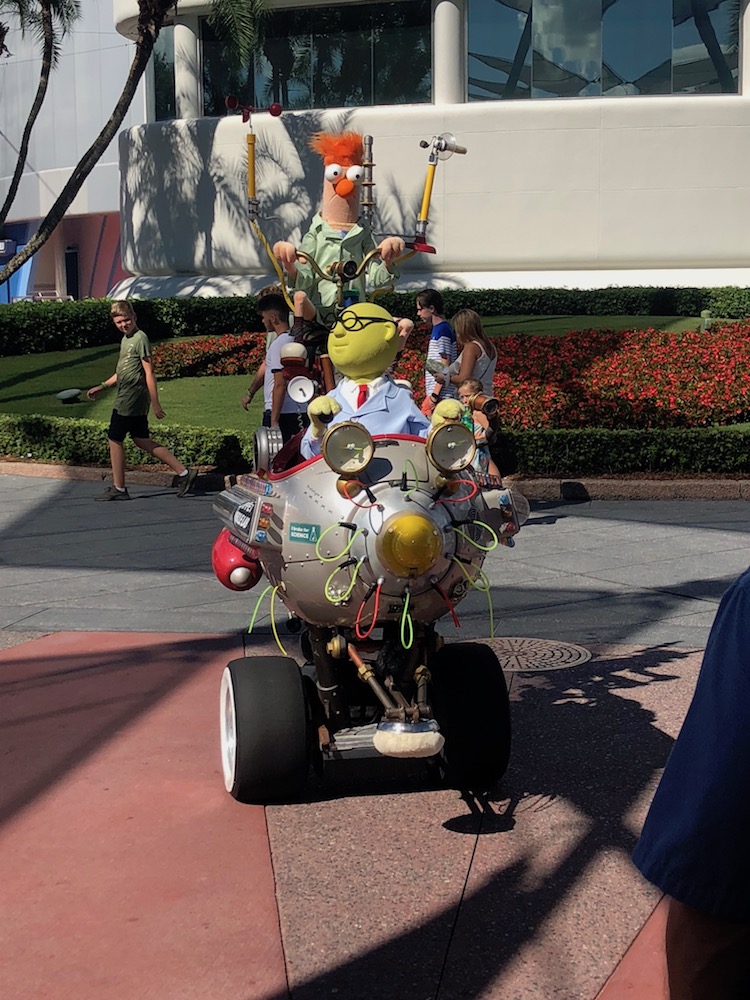 I finally got to go on the Soarin' ride which used to be Soarin' over California at Disneyland but was re-done as Soarin' over the World with a new film. I didn't like it as much. It relies on a LOT of digital effects that will be more thrilling to new viewers but loses some of the grandeur of the scenery from the California version.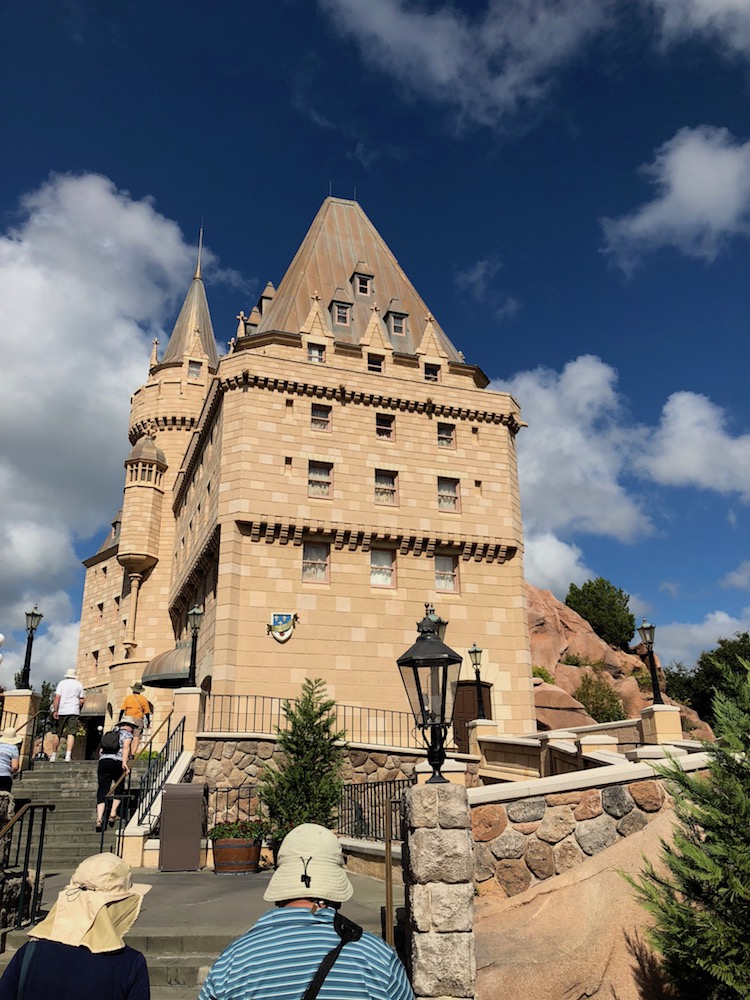 Among other "rides" we went on the slow boat ride through the "Land" demonstration crop area, the aquarium at "The Seas" pavilion. Then to "World Showcase" which features select countries and the movie at "Canada", "France", and the "USA" show / movie / attraction thing. All of them were enjoyable and mostly involved sitting in air conditioned rooms which was great. WDW has always had very good air conditioning.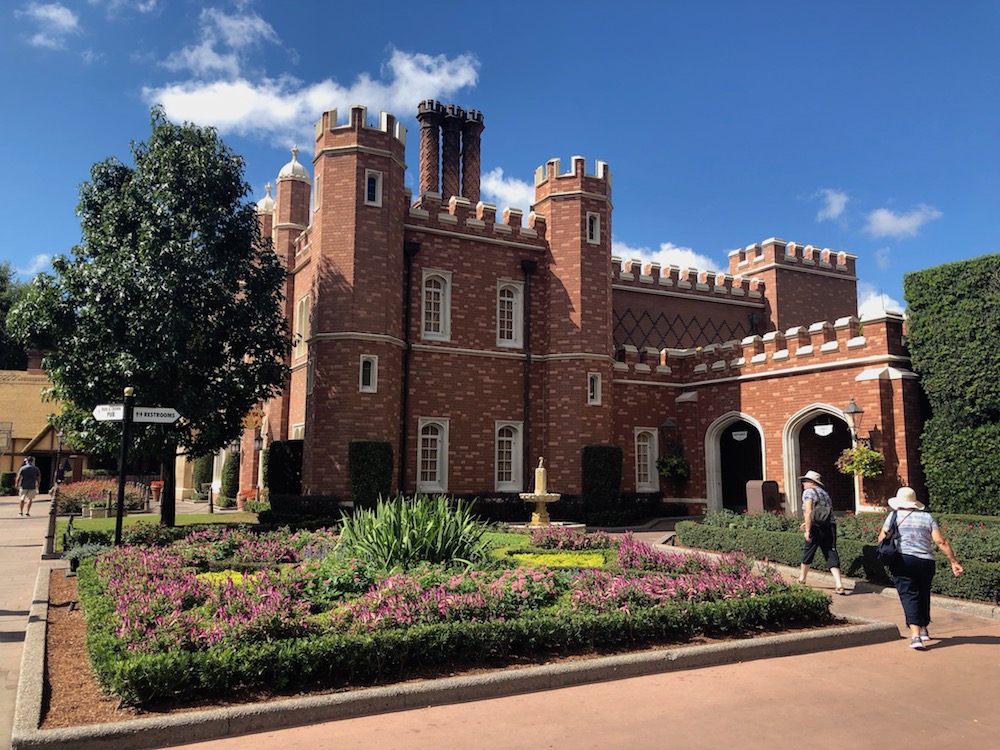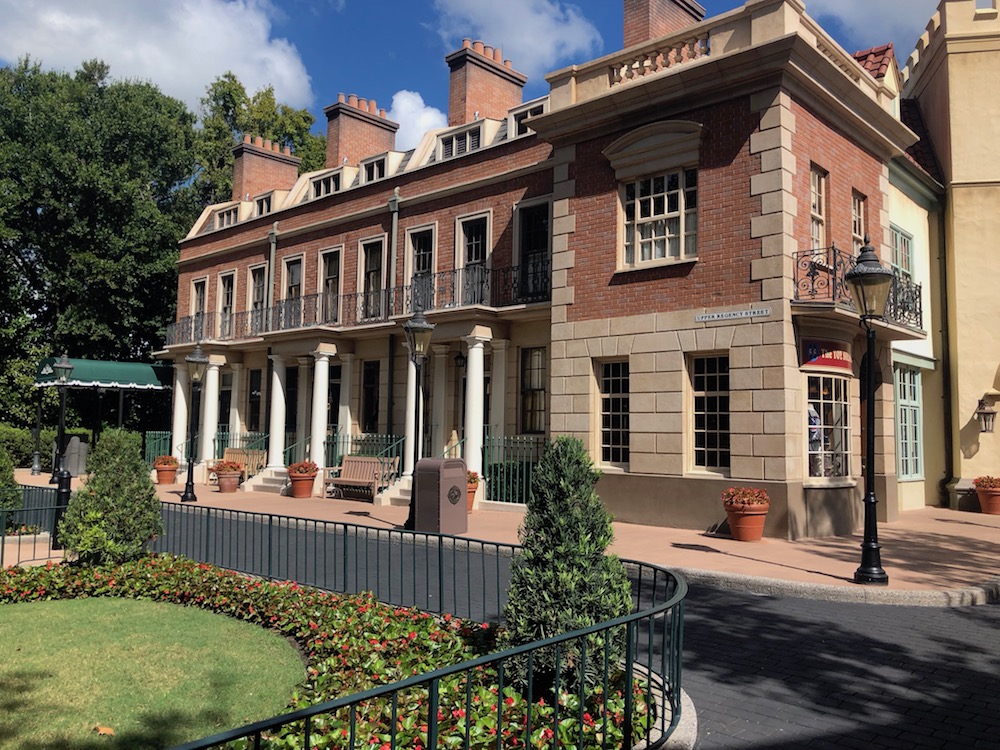 I'm also very fond of the building design and gardens in the "UK" at Epcot.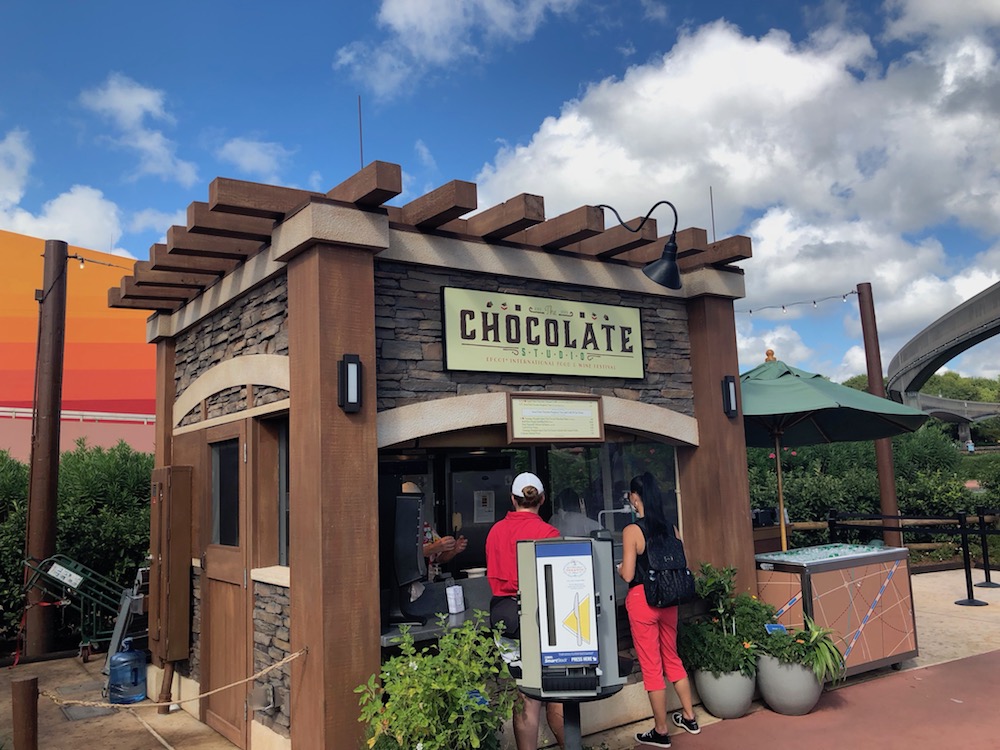 This time of year is the "Food and Wine" festival at Epcot where small buildings spring up and sell small plates and small drinks. We sampled some of the small plates and they were ok but eating outside in the heat and humidity made it hard to enjoy. The maple cheesecake we got with one thing was the best of a small lot that we tried.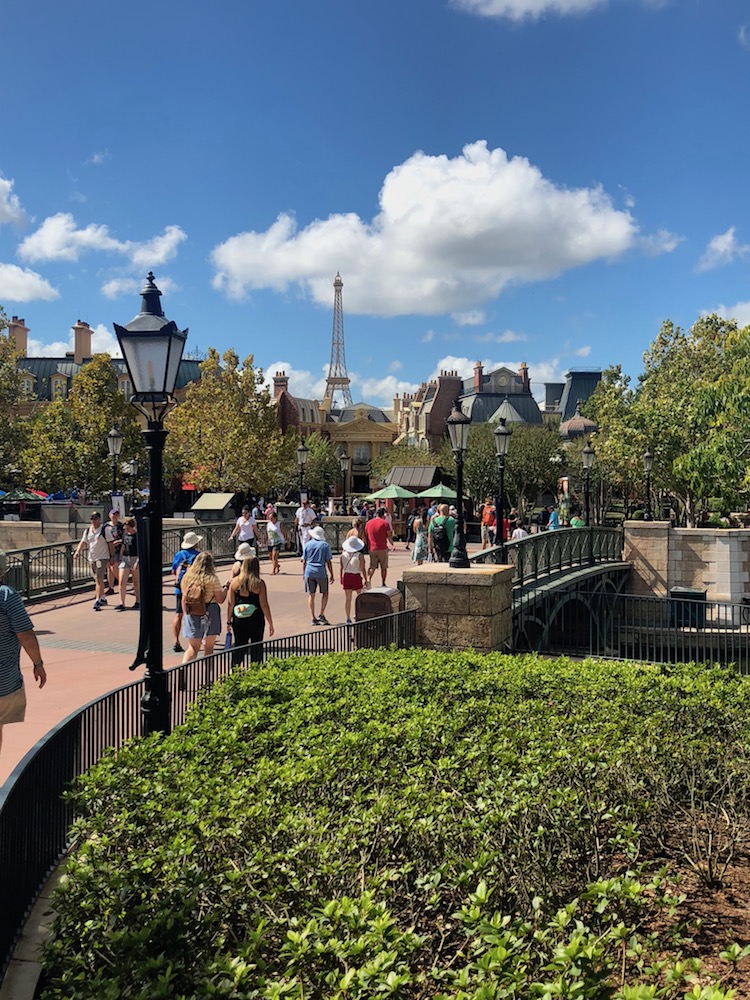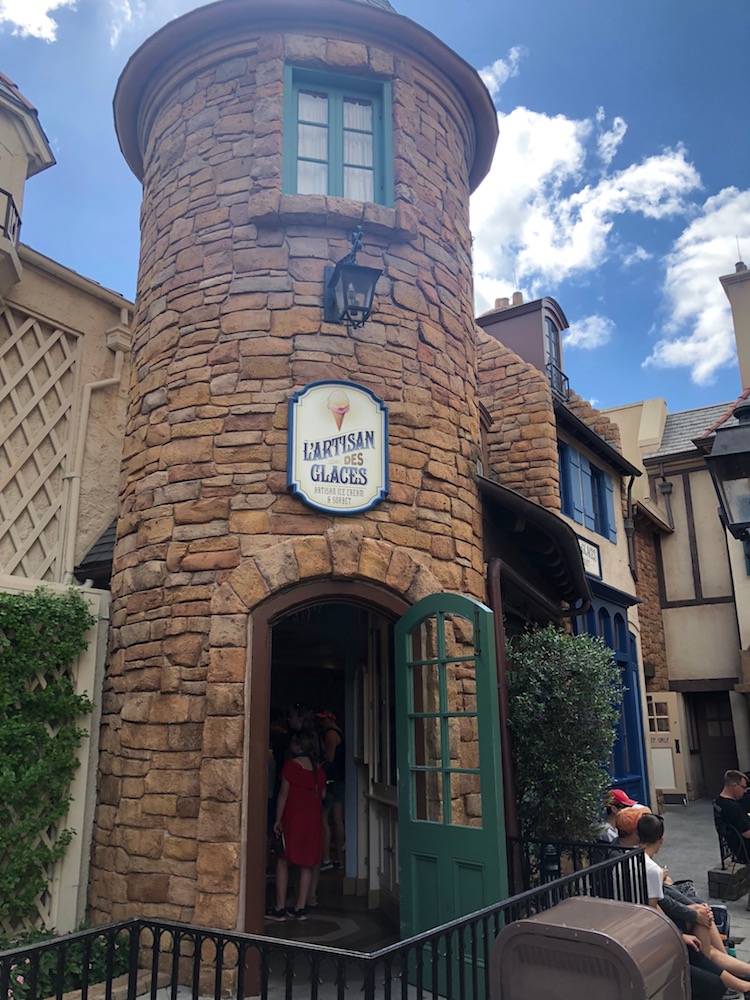 While wandering through "France" I noticed an ice cream shop that boasted 16 house made flavors so we stopped by. It was amazing. $7 for two large nearly baseball sized scoops. I had the candied peanuts with other stuff flavor and mint chocolate chip. Very smooth, excellent flavors. I think maybe better than Izzy's in MN. We will definitely come back here and this has made us lose all interest in other desserts in the Food and Wine festival.
(Granted, even at $7 for a double this is still the most expensive ice cream in the world since first you have to get to Florida, and pay for a place to stay, and pay for entrance tickets… but if you are here, it is very reasonable for the price vs other in park options).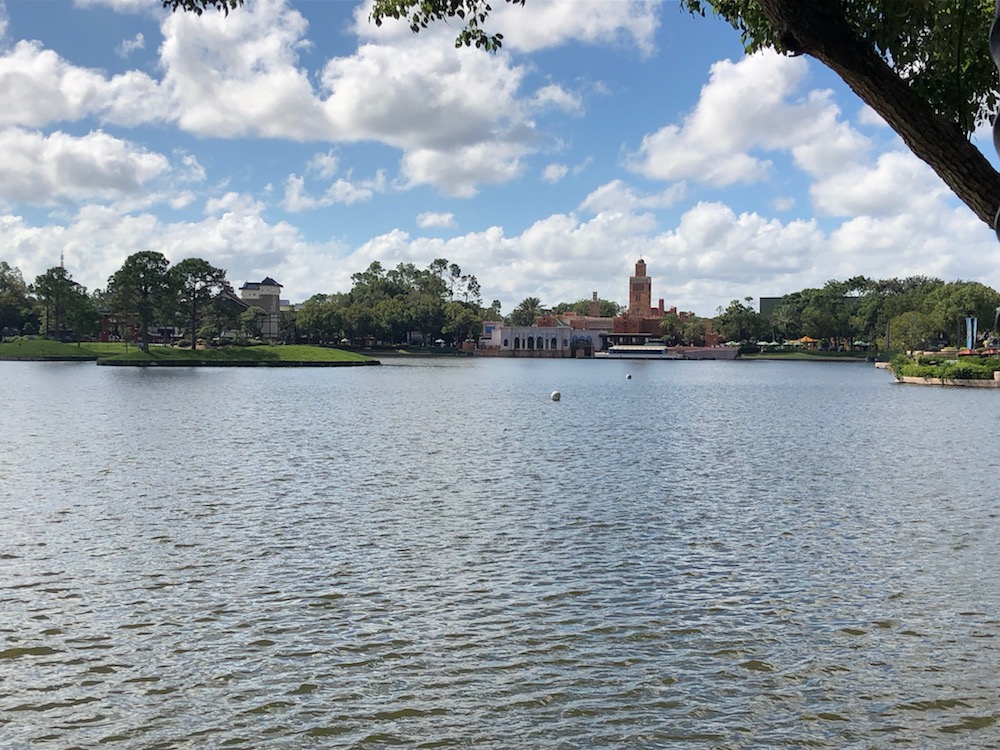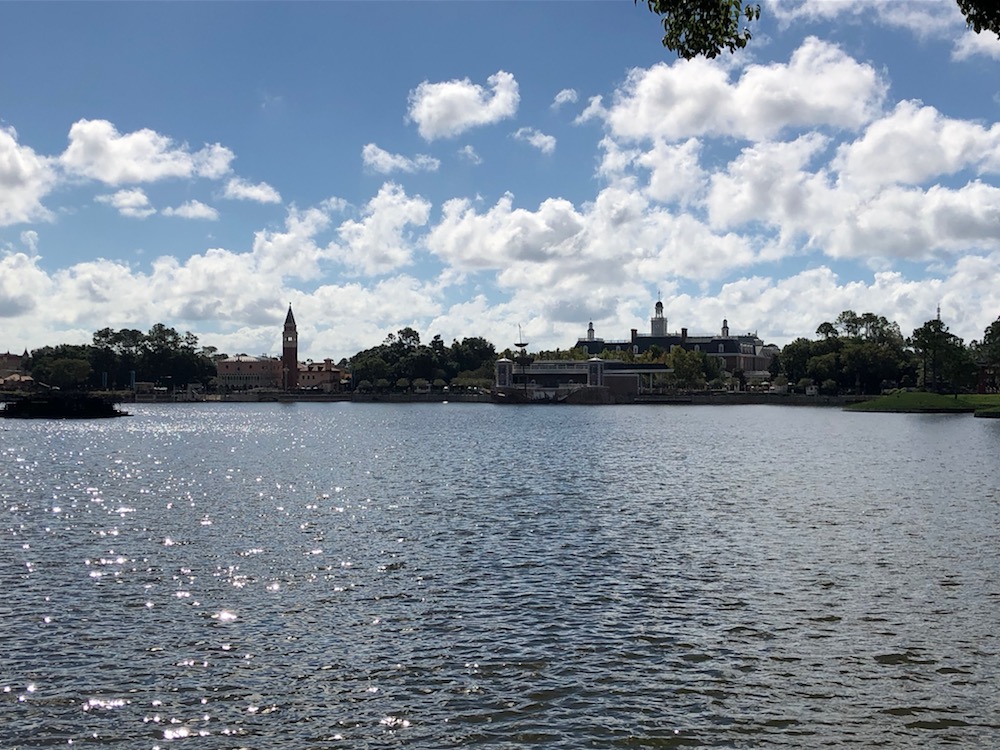 We were dragging before ice cream but after got energized and made it the rest of the way around the "world" which surrounds a large central lake.
We went back to the RV to rest in the afternoon and then went to dinner at The Wave restaurant at the Contemporary hotel (in DisneyWorld). We had a very good dinner there that seemed reasonably price for the quality and service and being in Disney World. We would definitely go back here too. I had the Seasonal Salad, Cioppino, and the Seasonal Flight of Desserts.
We saw the different evening fireworks show tonight and took the boat on the lake to and from dinner. There is a very effective water taxi system here to get from place to place.
I also heard from my marketing partner that the lead who I thought balked at price has agreed to work with us so I'll have a website to start working on when I get back. Yay.
Total walking distance for today was 7.2 miles according to my iPhone.