I slept well and woke up early relative to Pacific time which was a little late for Central time. I like the mornings so it works out ok. Despite traveling yesterday, I felt pretty energetic today and got quite a bit done at work.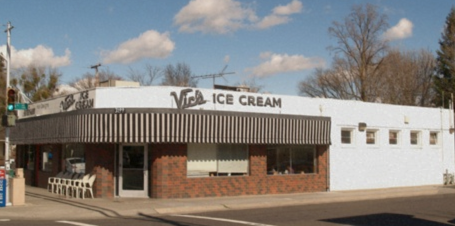 We went out to dinner in the evening to Roxy and then to Vic's for ice cream. I've gotten some feedback since I returned to California that I talk about ice cream a lot. I think that is an exaggeration. I think per post, I talk about my work and business stuff much more. It is true that I describe in detail each ice cream experience. Also that I enjoy that Izzy's Ice Cream in the Twin Cities has an online service where they will email you when your indicated favorite flavors show up in either of their stores. This is handy when you are deciding when to go and which location to head towards.
Just yesterday I learned that the St Paul Izzy's now has ginger ice cream. Just the day before, the Minneapolis location added their lime sorbet back into the mix.
I think it is a shame they don't text out the notifications. Maybe I could help them with the technology behind that in trade for some free scoops when I'm back in town.