Among other things my girlfriend Chris and I drove over to the Alumni center at the University of Minnesota campus in Minneapolis to pre-register for WordCamp starting tomorrow. It looks like a really nice venue and I got to custom decorate my badge with stickers and picked up some extra for my laptop.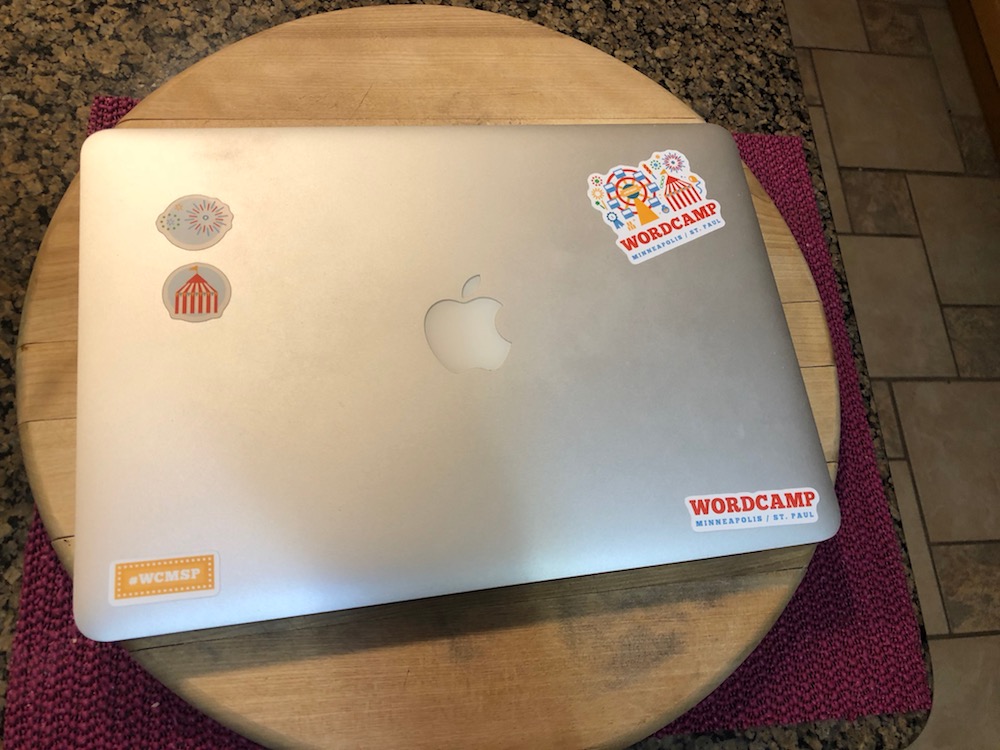 Stickers on laptops isn't something I've ever been into before but I decided to try it out. I'll probably get another set after WordCamp Sacramento and I'll see how I feel about it. Maybe I'll end up wallpapering the entire device with them.
After, we stopped by ZZQ for some BBQ. We had not eaten there since we got back from the drive to Tennessee and it was a welcome reminder of how good BBQ can taste. We had a 3 meat platter with ribs, brisket, and pulled pork. While the BBQ we had in Nashville was not quite as good as home made slow cooker pot roast, this all had good flavor of the meat and smoke and was moist and tender. Zack's house made sauces are all great.
We will hunt for different BBQ when we are next in Nashville but so far my favorites are ZZQ and BB's Lawnside BBQ in Kansas City for their ribs.
ZZQ doesn't serve ice cream, though.