The air is pretty smoky today as it was last weekend. There is more smoke drifting from fires in Western Canada. I took a shorter walk and probably should have stayed indoors. I'll probably skip the walk tomorrow.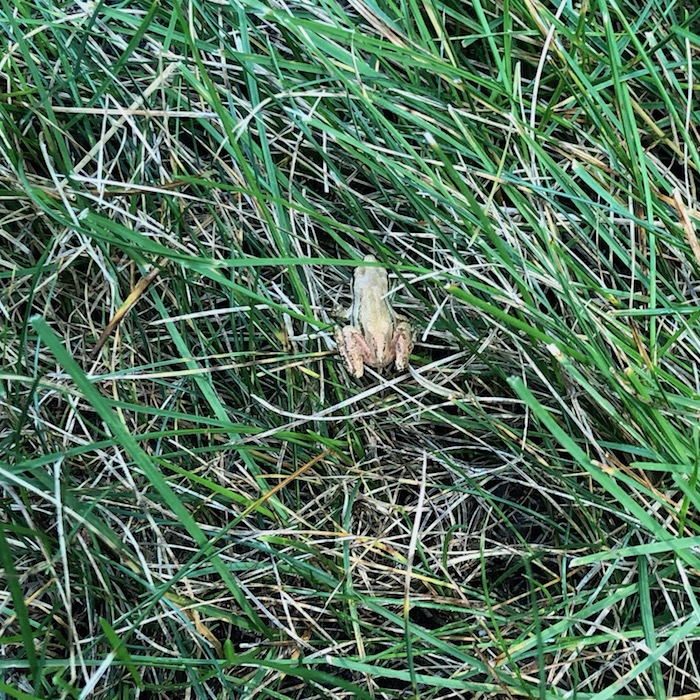 Today my girlfriend Chris and I went over to our friend Cathy's house to help with some yard work. It was pretty warm today and good to start in the morning. She is reseeding bare spots in her yard. It was good to get outside for a while and I shepherded a little frog to the edge of the lawn so it was out of the way.
After that we met with other friends of Chris for a "networking" session. Her friend is interested in getting into copywriting and has some other business ideas and I wanted to talk to them to see what they want to do and share some of what I've learned about marketing over the last 10 or so months. We had a really great conversation and will stay in touch.
That evening Chris and I saw the film Ocean's 8 which was fun (though Ocean's 11 is still my favorite, and nearly my favorite film). It was being shown at the Riverview Theater which shows $3 movies all the time. Normally movies that have left wide release and some classics. It is a good deal and they have very good popcorn. Though this time we decided to go to Izzy's beforehand.