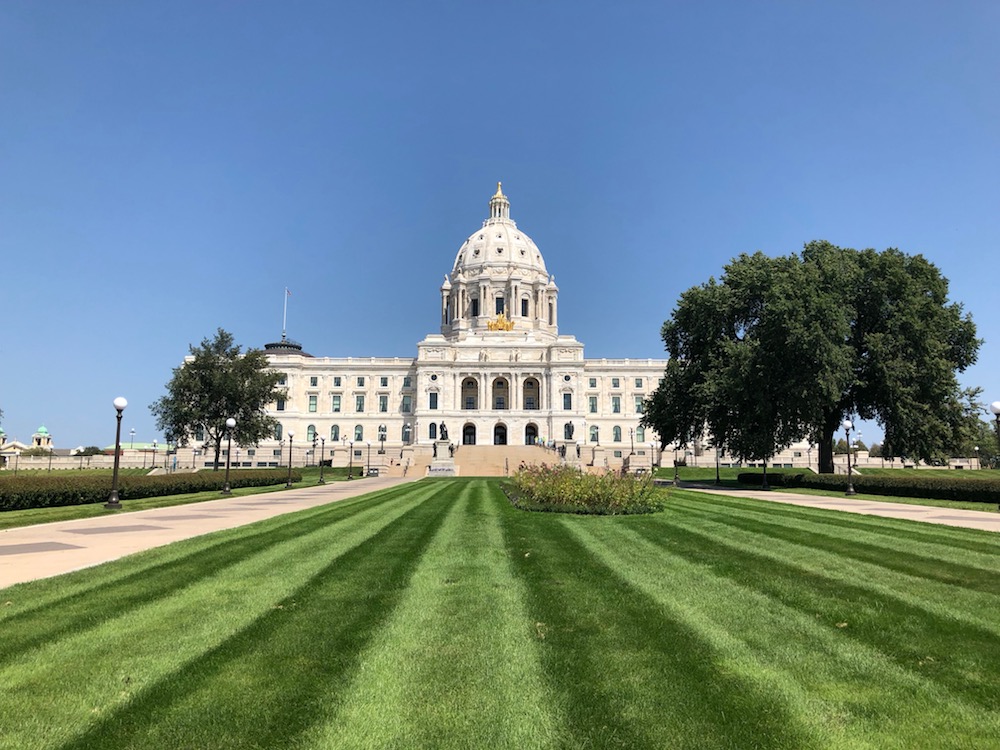 Today my daughter Catherine and I visited around St Paul. Our first stop was the state capital for a really interesting guided tour. Just last year they had finished an extensive renovation of the capital building to bring it back to how it was when it first opened and it was gorgeous inside. We were very impressed. I had thought California's was ornate but I think the Minnesota capital building is nicer. At the time it was built with the intent to impress upon the world that Minnesota was a happening place.
After that we visited the Cathedral of St Paul which is also beautiful. Catherine enjoyed seeing both of them.
We drove over to look at the Mississippi river some more and then went back to Chris' house. Catherine was getting hot as it was 90F with some humidity and I think she had enough humidity when she was in DC.
I made curry for dinner and after we played some cards and then I took Catherine to the airport for her flight to California. I'm glad she had a nice visit here and I'm sorry to see her go. I'll see her again soon after I'm back in Sacramento in a few weeks.