Last night we did some research and found a promising place for breakfast in Knoxville on our way back to Nashville. We left Pigeon Forge pretty early and on the way out drove the entire length of the main strip of tourist destinations. We saw additional mini golf, and go carts, and theater buildings, an upside down Ripley's building, a wax museum, and I think 2 different distilleries.
Something I also forgot to mention are the pancake places. They are everywhere in both Pigeon Forge and Gatlinburg. On the main streets and side streets. Seemingly endless restaurants that feature in their advertising information about how amazing their pancakes are. I know historically (over 100 years ago) there have been taverns that would advertise their pancakes by hanging preserved ones outside the places (they would bake horsehair into the batter to make them last longer for display purposes). I'm impressed at the enduring passion people have for pancakes.
The drive to Knoxville was pretty short and we ended up at Pete's Restaurant (not Peet's Coffee & Tea). We were able to park in front. Walked in and it smelled wonderful. Sat down and had an amazing breakfast. Well amazing except for the bacon though I think that was a matter of taste. Everything else including the coffee was great. We will stop there again.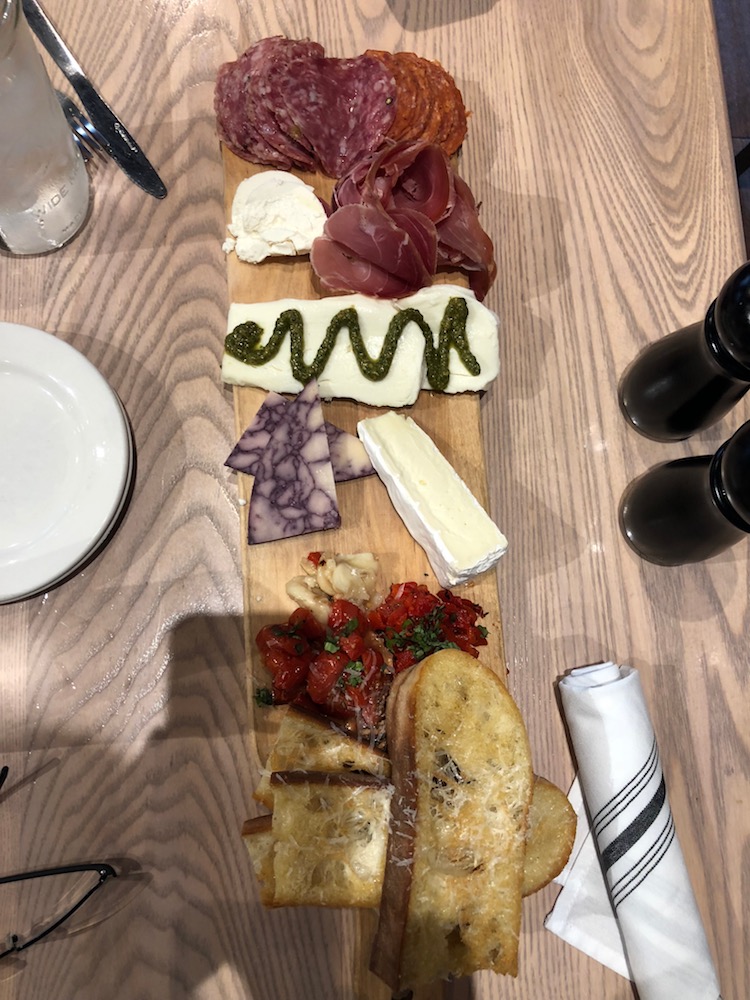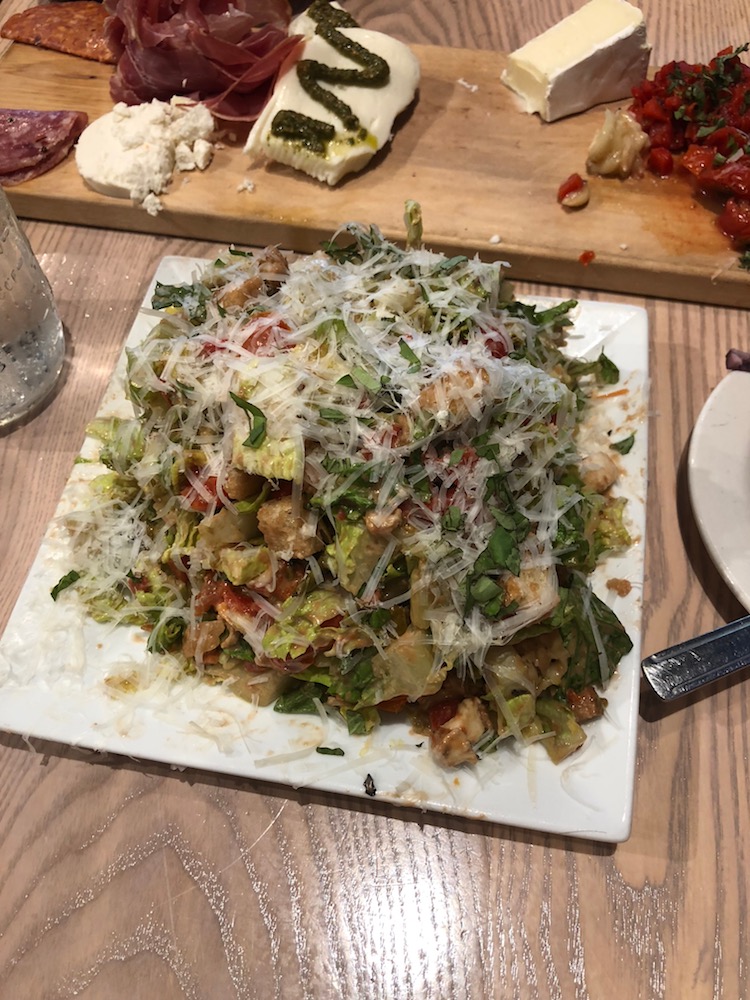 We had lunch at the Stillery in Nashville which remains great. We ordered too much food but it was worth it. Anytime you are in Nashville, check it out.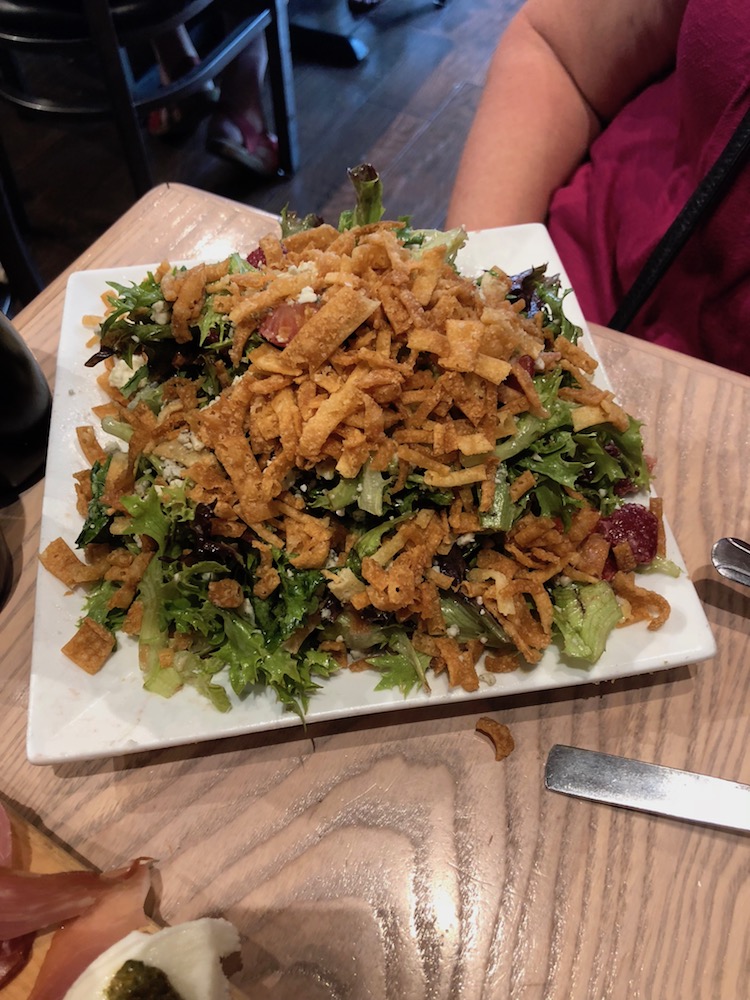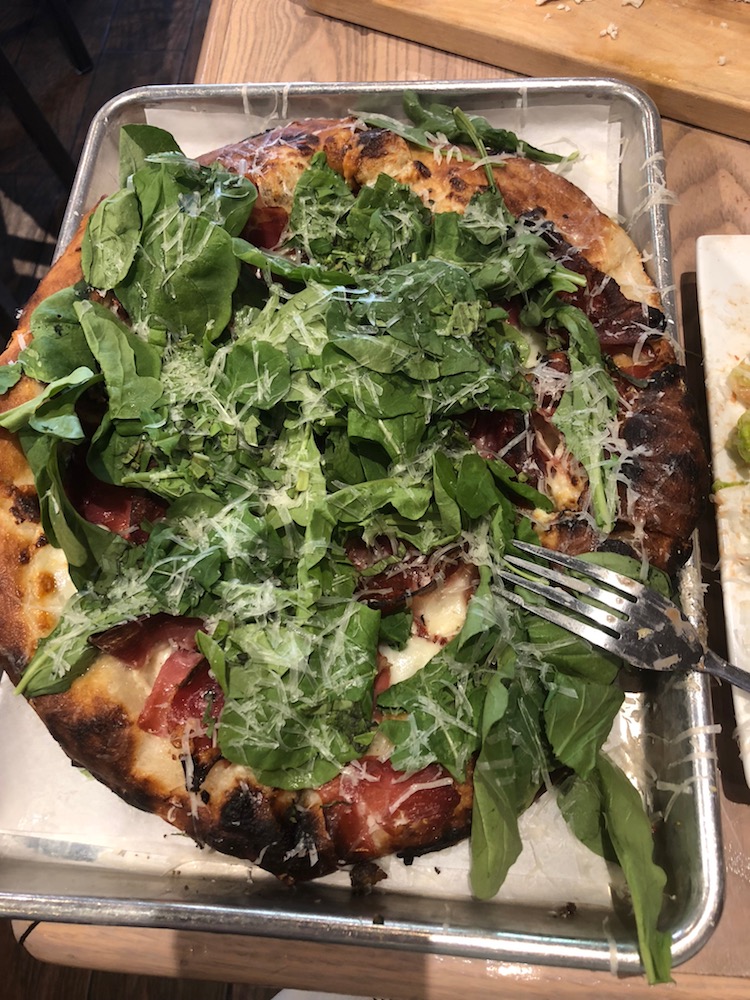 Out first stop for music was at the Whiskey Bent Saloon where we listened to a really great singer on guitar for a couple of hours. He was playing classic country and having a good time himself. After a misguided stop at Robert's Western World we ended up back at Layla's for the last two songs of one band and then a few hours listening to the next band. They were super experienced studio/session musicians and touring crew from other acts. It was almost like watching a hot jazz group how well they played together. My girlfriend Chris knows all the words to all of the older songs and sings along. I enjoy watching the interplay of the musicians. One of the guys sitting in on this group playing fiddle was playing guitar in the group we saw Friday.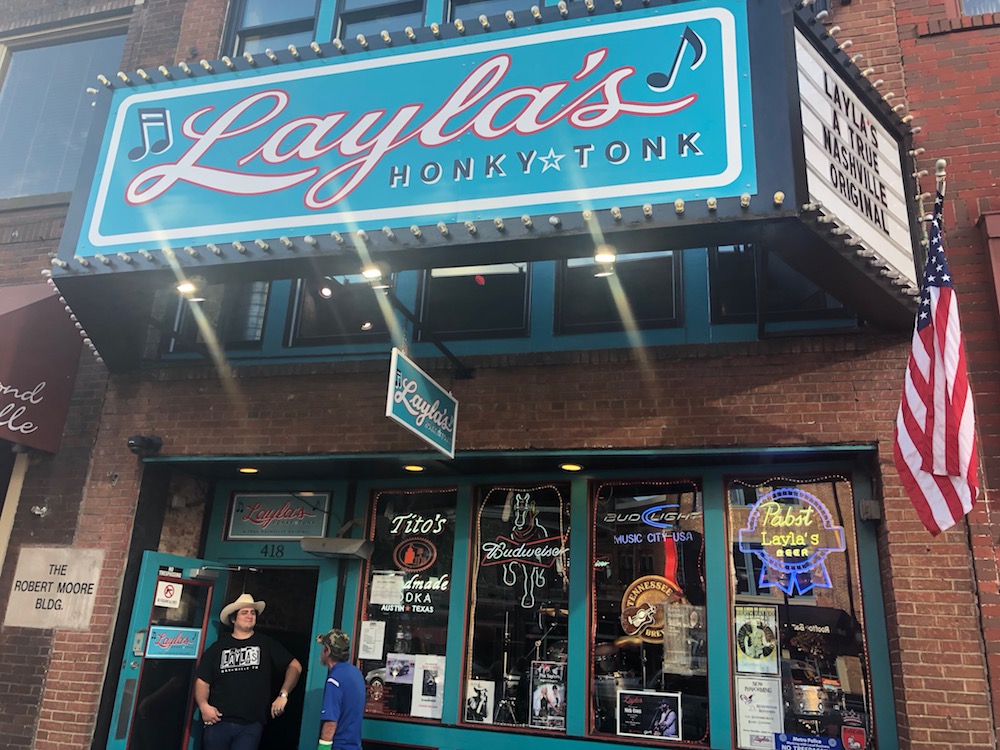 Overall we had a great time and will come back to Nashville in the future. I recommend we bring our own seat pads for Layla's (or that they get more comfortable stools).