July and October are the high seasons for Smoky Mountain National Park. There is a particularly famous/popular drive through a valley called Cades Cove. I had been considering not doing it because it is supposed to be very crowded at this time of year and is a 11 mile one way road which in the worst of times is an 11 mile one way traffic jam.
However, talking to Kathie at her store yesterday, we decided we should do it anyway. And on a Sunday, the very day we were advised against. However, we had a plan. Start Early.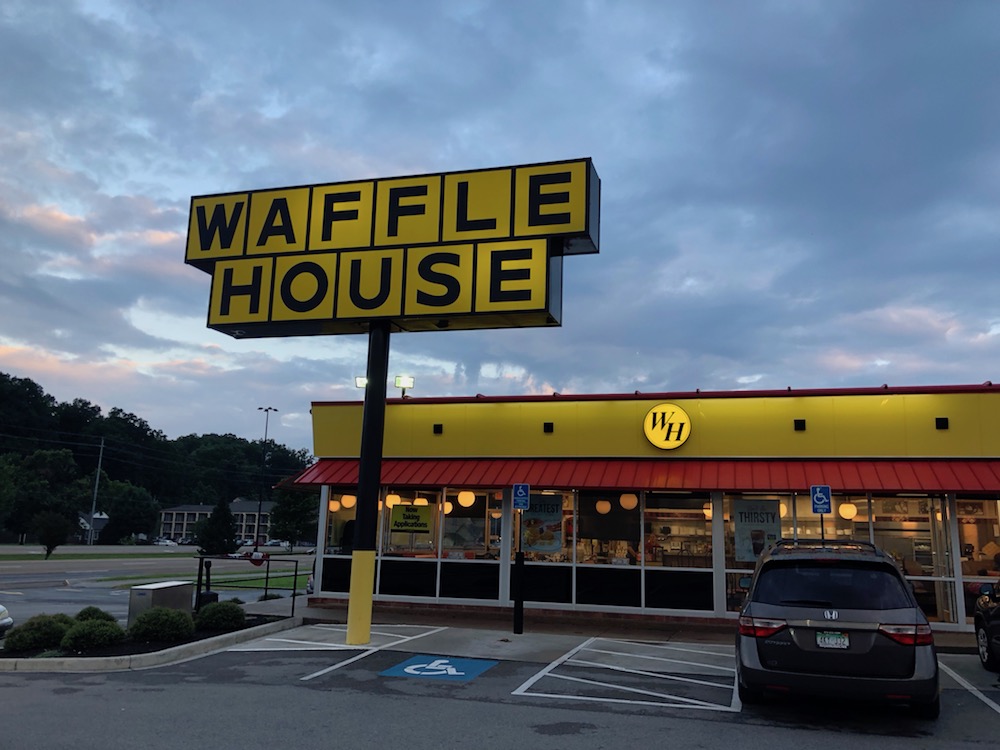 We got up at 6am and had breakfast at Waffle House. They are open 24 hours and we were the first customers they had for a few hours. We didn't enjoy our breakfast there as much as some of the experiences on our road trip to Florida last year but it got us fed and on the way.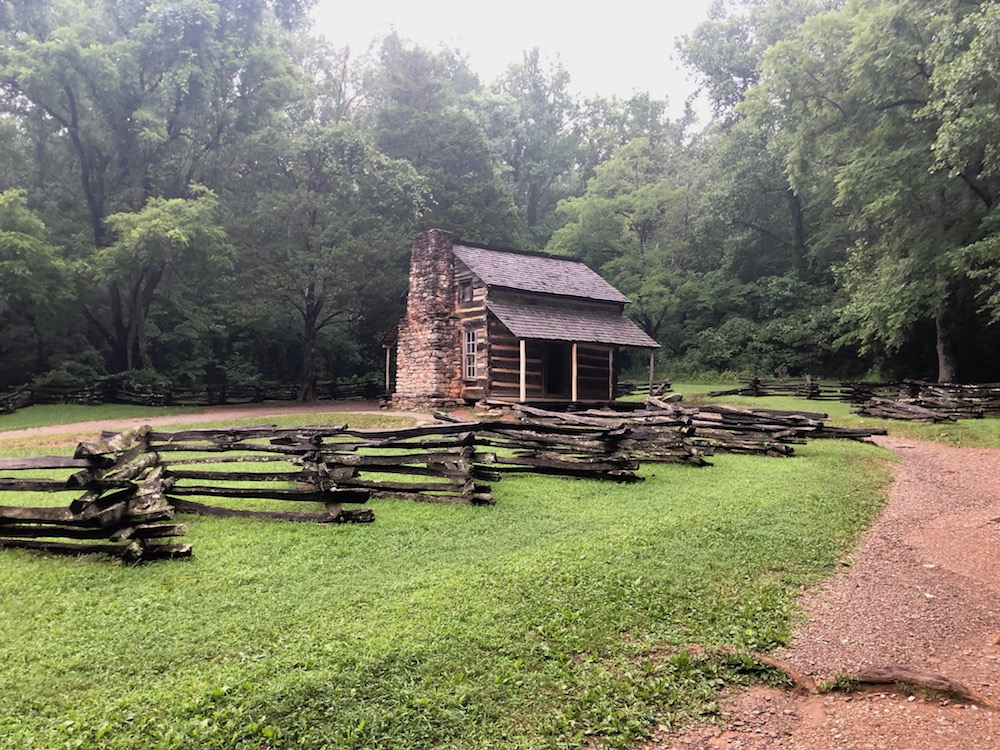 The drive to Cades Cove is pretty and we ended up at the start of the loop road by around 9am. It was a beautiful morning and at the start, there were very few people. There are cabins on display of some of the people who were farming the valley from the early to late 1800s. We saw some deer and a couple of coyotes. The views of the mountains and the mist coming off of them was beautiful.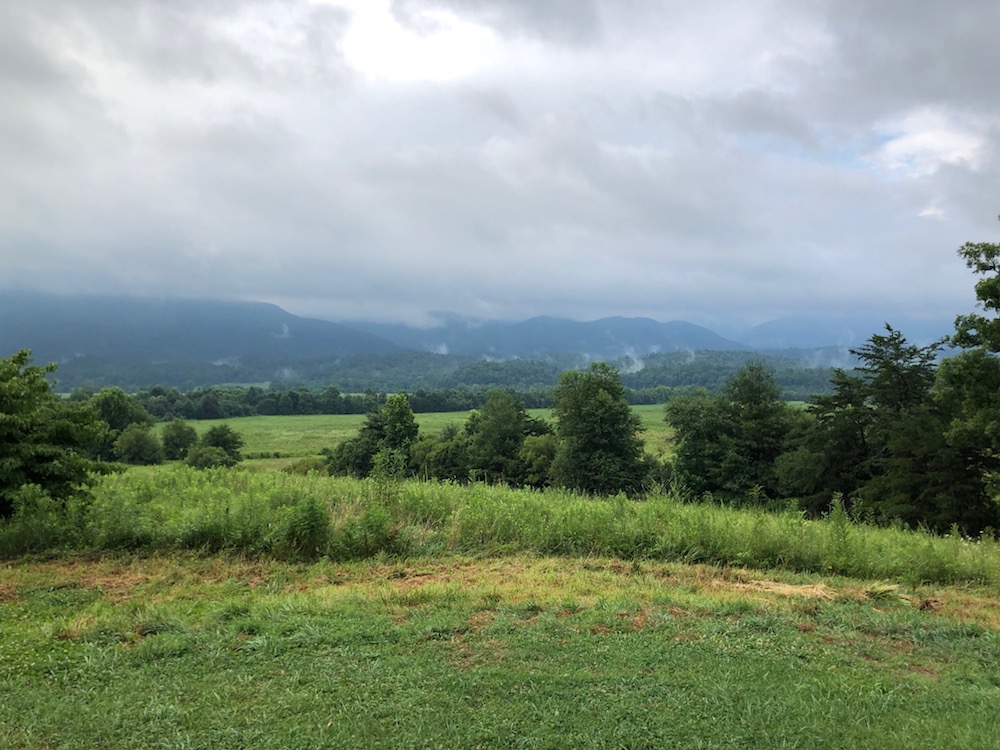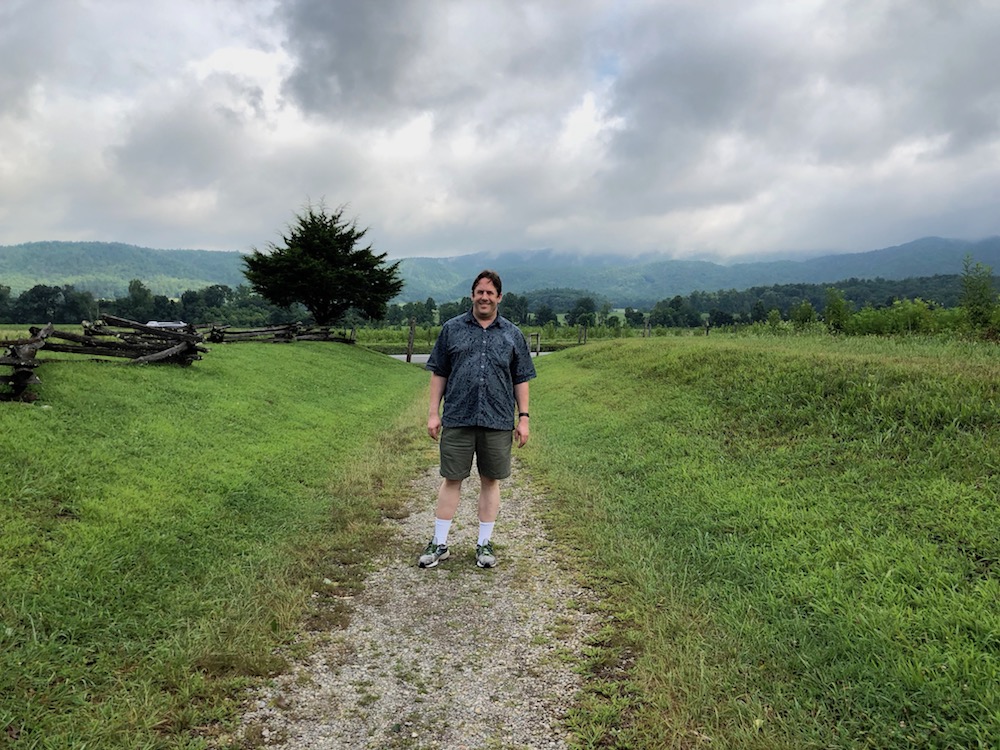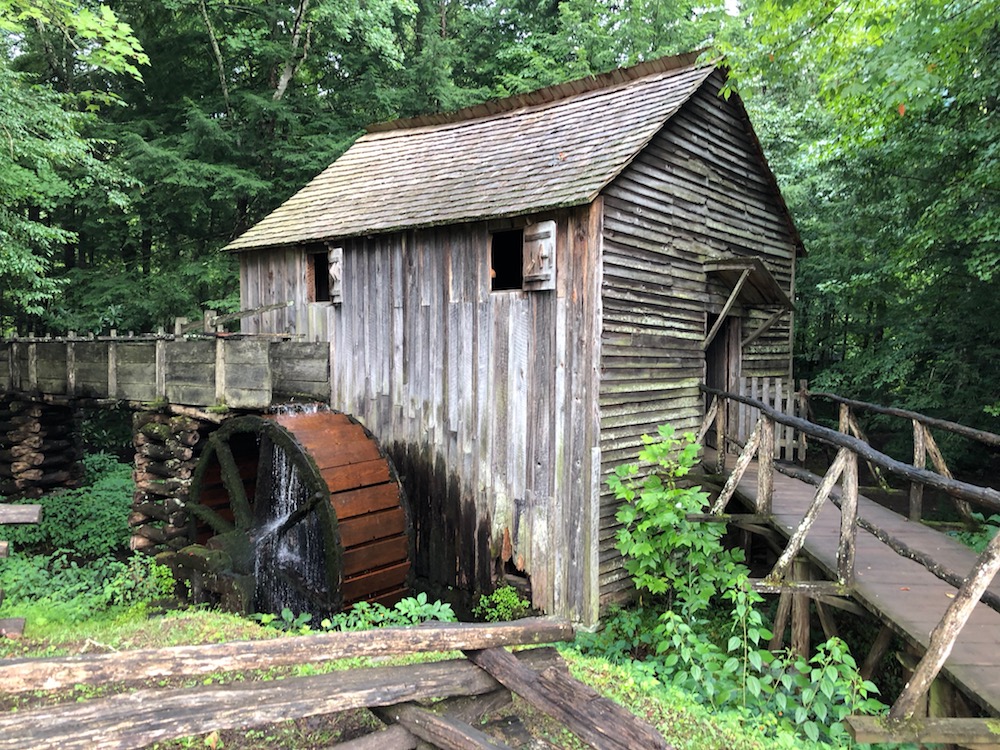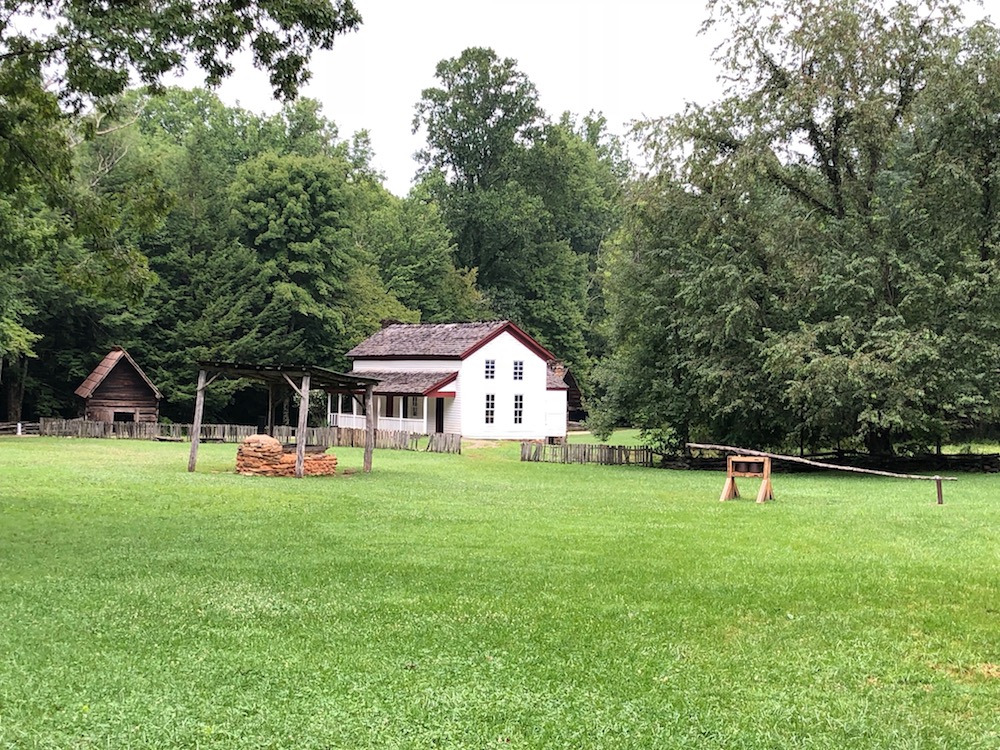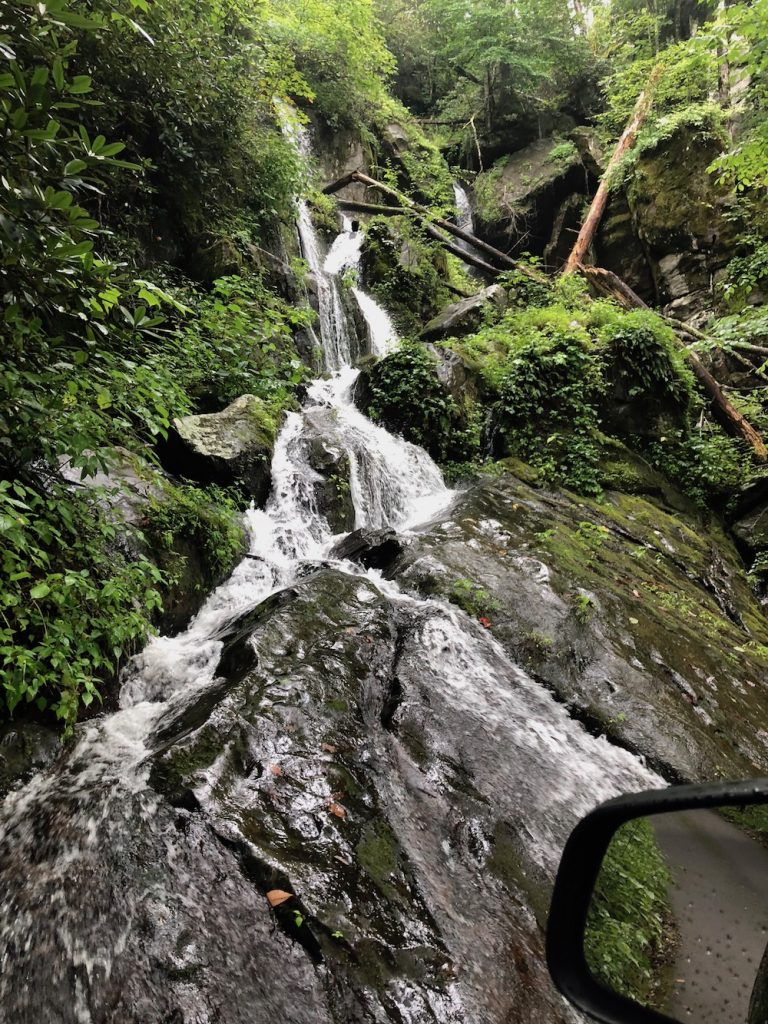 On the way back, we went on another scenic loop and then headed back to Pigeon Forge to try to find lunch and eventually ended up at Texas Roadhouse. It had the advantage of being open and was good as usual. For the price I really like it. Chris was having ice cream withdrawal so I managed to find some Talenti at a local Walgreens and that helped a great deal.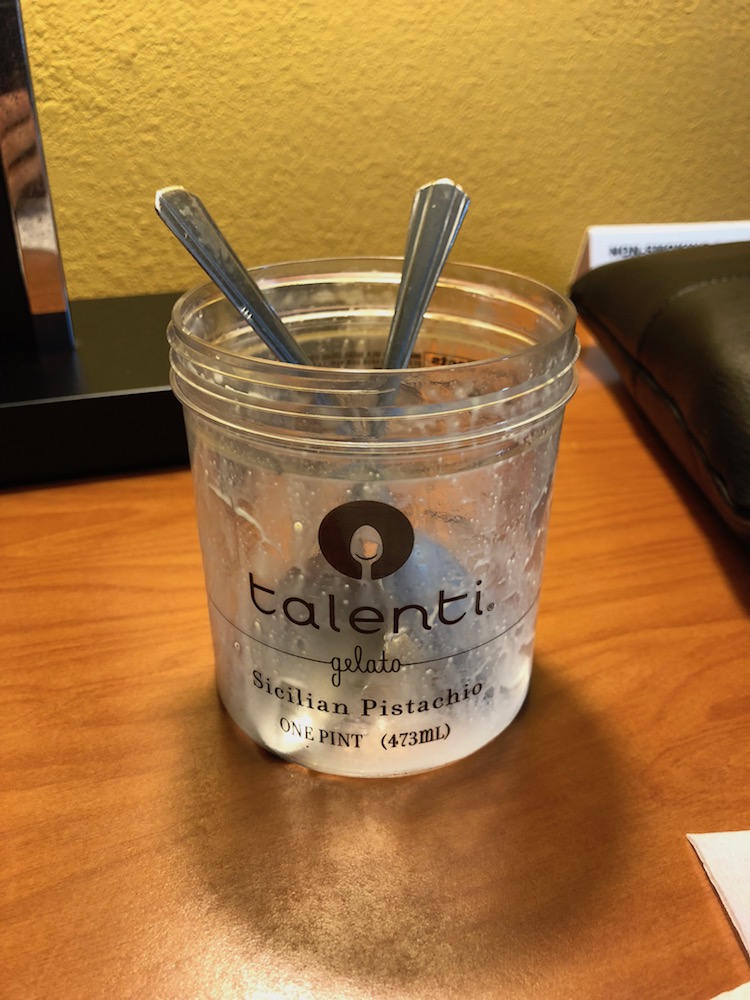 Driving back to our hotel, we realized something surprising. Much of this trip had been based around seeing a band in Nashville that we really enjoyed last year. We planned our travels out so we would be in Nashville on the night they regularly play at Layla's. And that is Tuesday and Wednesday nights. And we will be in Nashville tomorrow on Monday. Which isn't the right day. We had a laugh about it and don't know exactly how that slipped through the cracks.
We will be able to see other music groups during the day when we get back there tomorrow and I'm sure we will have a good time. Also, the restaurant I wanted to go back to will still be there and hopefully it will still be good.
Overall it was a nice relaxing day.