I went to the farmers market solo this morning so I could get there early. Most vendors sell the same things and I understand it is mostly a factor of where we are in the short Minnesota growing season. I saw lots of green beans, squash, cucumbers and a handful of other things. It is too early for tomatoes. I got beans and squash and cucumbers. We are good on vegetables for a few days.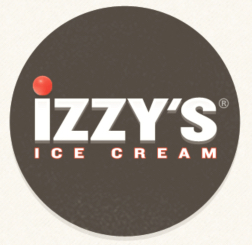 Since it is National Ice Cream Day, we went to Izzy's. My girlfriend Chris had a double of Cherries Jubilee, Ginger, and an Izzy scoop of Butter Pecan. I had Butter Pecan, Birchwood Blend (coffee) and an Izzy scoop of Grapefruit Sorbet. One of the medicines I take has a warning about having too much grapefruit when taking the medicine but doesn't quantify how much is too much. I decided what is probably a tablespoon of grapefruit juice should be ok. The ice cream was good, of course. I was then induced to have more so I had a double of Creme Fraiche, Raspberry Little Italy, and an Izzy of Lemon Custard. In that batch, the Lemon Custard was my favorite.  (Izzy's Flavor Key)
It was a pretty relaxing day. We sorted through another kitchen cabinet. I caught up on past blog entries and thought about writing I want to do. A good Sunday.