Today was the 4th of July in Eagan and the plans were to see the Parade in the morning and Fireworks in the evening. I wanted some time to keep working to prepare for a call tomorrow (Thursday).
My girlfriend Chris and I got parked and setup near the street by around 9:30am for the 10am parade. One of the officers nearby commented on the dark cloud in the distance and we remembered there was indicated a slight chance of rain. But clouds move quickly here. It is Minnesota.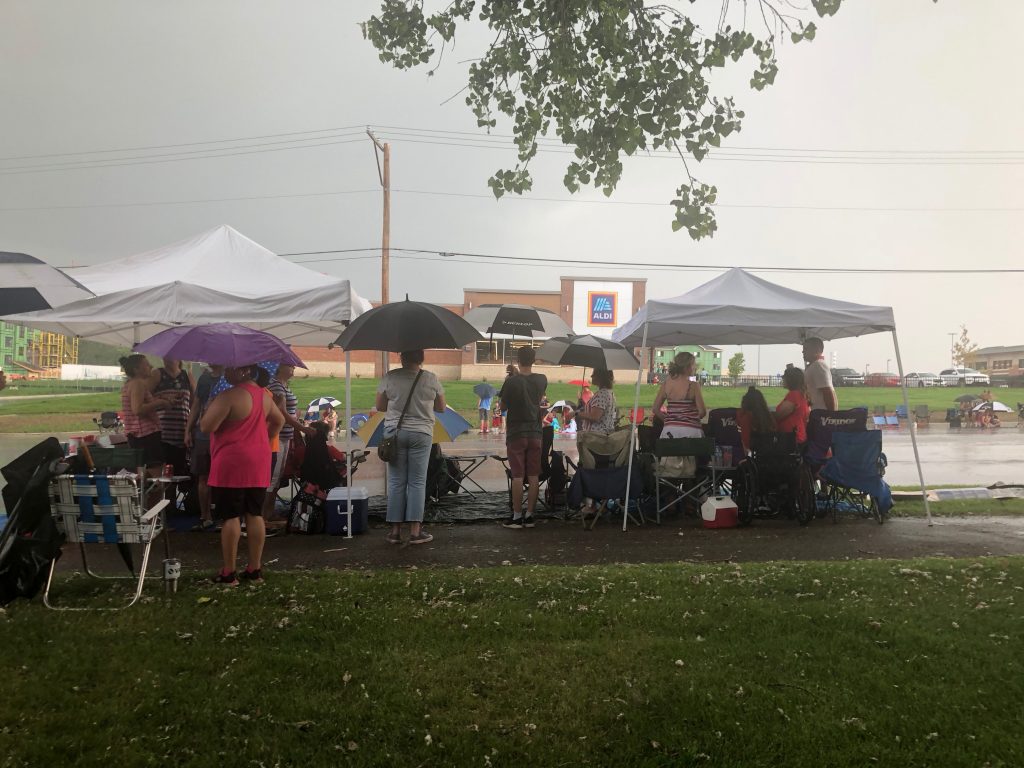 There were a couple of impressive lightening flashes in the distance. Then there were a few drops. Then it was raining California style. Then it was really raining. We moved back to be under a tree which helped some. Though the camp chairs were getting pretty wet. I was standing, Chris remained sitting (we were getting wet anyway). Interestingly, many many other people had thought to bring umbrellas. Chris likes the rain. It got a little harder, and then the wind started. We decided to abandon our post at this point, I had been hoping the parade would still start. We sloshed back to the car and left. The parade did in fact get cancelled.
I worked on marketing research and pulling together material for my presentation tomorrow. I read some useful information about Facebook ads and got inspired by some ideas to get users to visit my own web site.
I made a pasta free lasagna for dinner that was pretty good. Basically you put all of the elements together in a baking dish that aren't pasta and bake it. I think a key insight is that baked ricotta cheese just tastes good anyway. I also feel if you eat it cold with a spoon it is a little like ice cream. I had a moment thinking of chocolate ricotta cheese.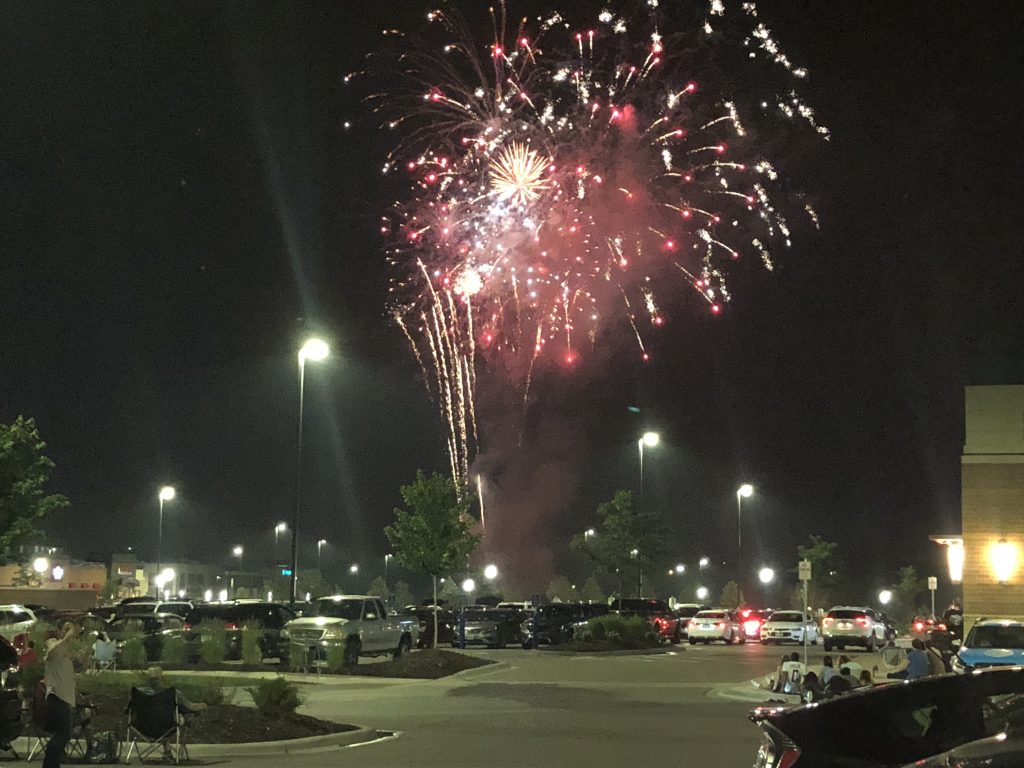 We went back over for the 10pm fireworks show and that was fun. It wasn't raining and we had a pretty good view.