DaughterA needed a ride to San Francisco to meet friends and I offered to drive.  In fairness she was planning on taking the bus however I'd rather spend the day with my daughters when I can.  The plan was for her to meet friends at the San Francisco Museum of Modern Art and other stuff.
I'm not excited by most modern art however the building had gone through a huge renovation a few years ago and I was curious about what had changed.  I had been there once before.
The building is nice, I'm not excited by the collection.  I think they had a good time.  There was a special exhibit on Rene Magritte and for me, and I think my daughter, that was the most interesting.  Otherwise things were pretty abstract.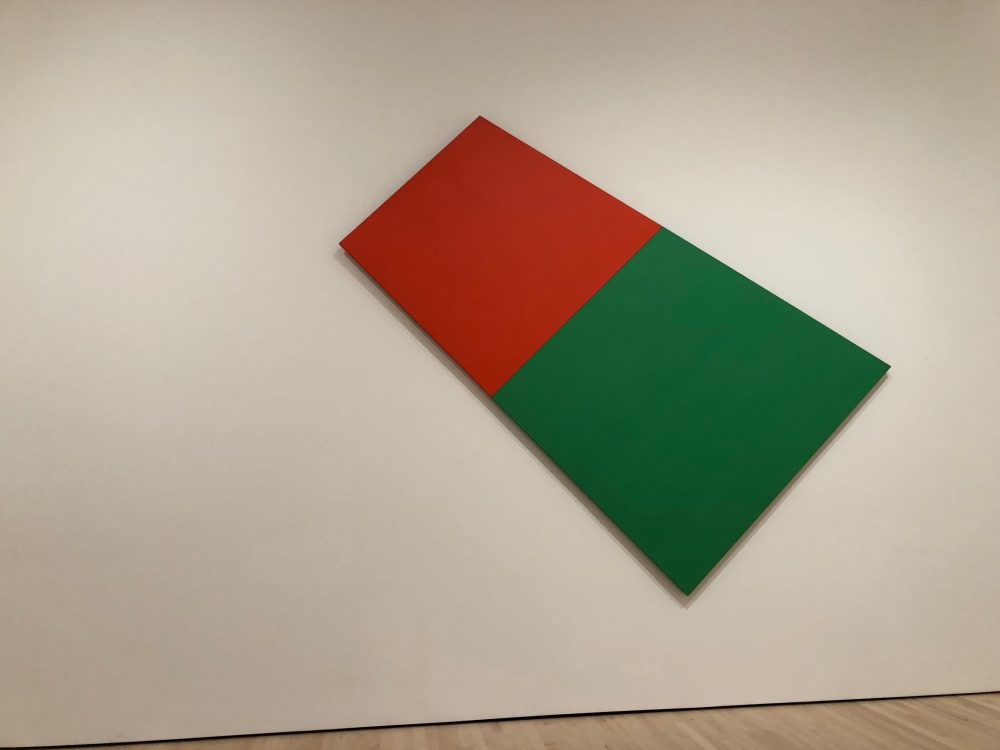 In fairness I'm being very selective in the photos I'm sharing.  Some of the art used different colors than red and green and black and blue.  There were some sculptures, too.  I'm confident it is a world class collection.  I prefer more representational art.
After lunch they decided they were going to spend 3-4 MORE HOURS at the museum and I opted to drive around SF.  I went out to the beach and looked at the ocean.  I drove to the top of Twin Peaks and looked at the city.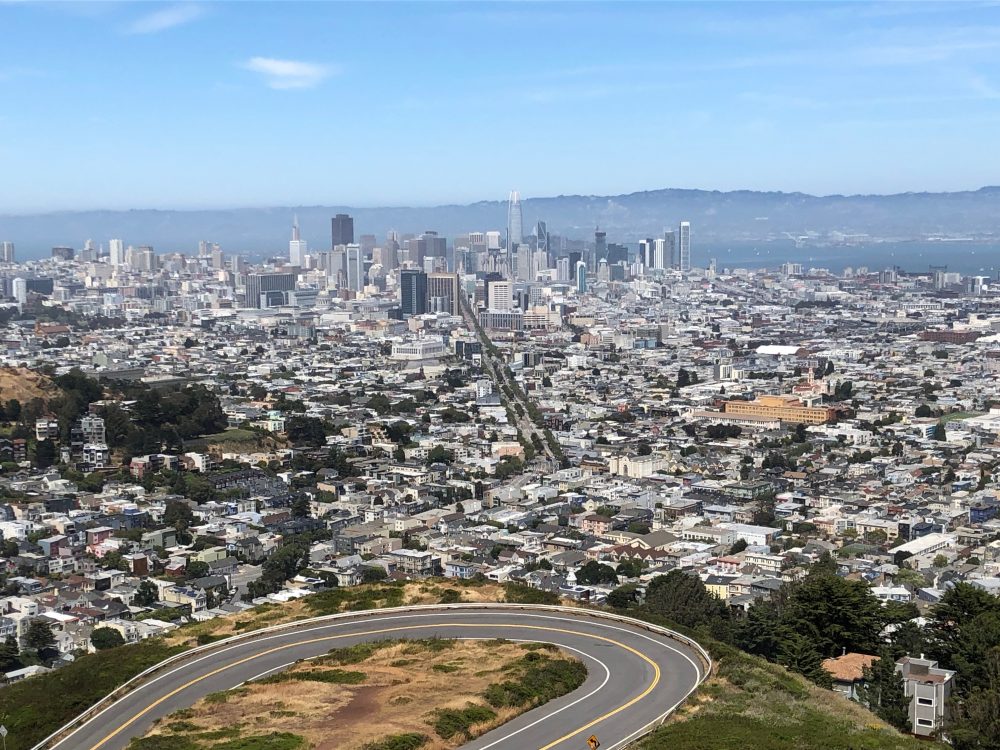 I parked near Fisherman's Wharf and walked around it briefly to remind me why I don't go there often.
Parking in SF is a pain.  Driving is, um, exciting when you feel like the car might tip over backwards driving up a 40 degree slope.  We met up in Union Square where I wasreading a marketing book (excellent book) and then daughter and I drove back.
Overall it was a nice day for all concerned.