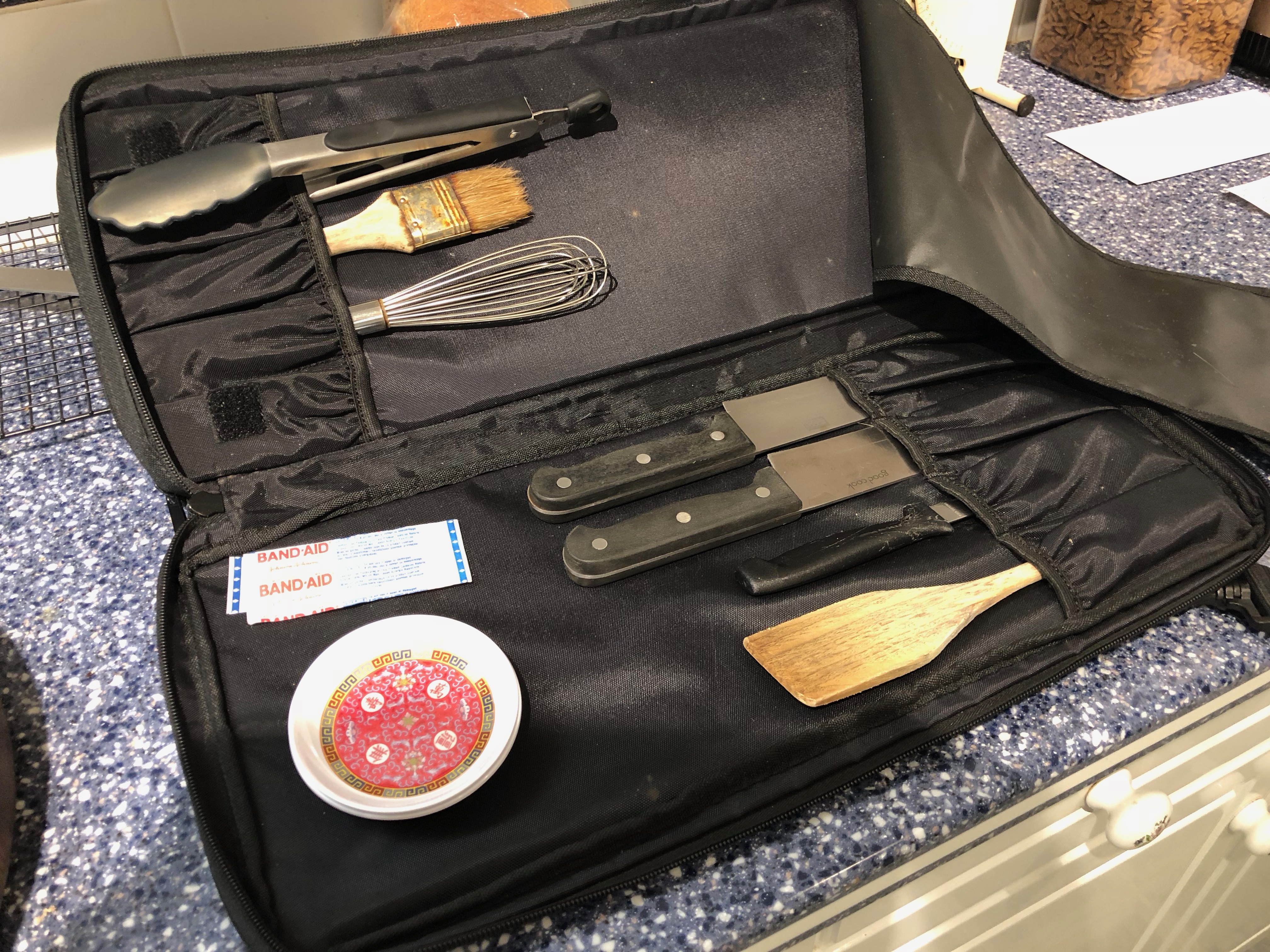 For some reason I decided to switch up pain meds and just took Tylenol in the morning rather than the harder stuff.  There are definitely more aches and pains and it is pretty annoying.  I took a dose of the harder stuff at noon and felt better.  I worked up to two 10 minutes walks and those went fine.  I was feeling pretty stir crazy and had accidentally routed a package, a new wireless router, to my apartment, so we went over there to get the package and for me to fill up my knife kit so the kitchen equipment I like could be at my Mom's.  I'll be doing vegetable prep for roast vegetables.  It was really nice to get out of the house.  I took the stairs up to my apartment extra slowly out of caution and it was wonderful to be able to do it at all.
Back at my Mom's I started trying to configure the router.  My laptop can't always connect to the existing house wifi for some reason.  It is AT&T UVerse like I have at my apartment but wireless can be twichy.  My plan is to setup a new router running open-source software to act as a range extender for the rest of the house.  I spent some time trying to initially set it up.  It has been a few years and every time it takes some extra hours fiddling with settings and looking for accurate online tutorials.
Overall the day tired me out.  I took a brief nap before dinner, ate, was up for a while, then asleep.