Chris' eldest daughter, son in law, and her new baby grandson are arriving this evening so we spent much of the day getting ready.
I went to the farmers market to pick up vegetables and got some nice looking eggplant, squash, green beans, more jalapeños, cilantro, and basil.
Tonight is also the Sons of Norway corn feed and I made the cucumber ginger salad to take along.
The corn feed was good and Chris spent the day getting more and more excited to meet her grandson. I held down the fort at Sons of Norway while Chris went off to the airport early to wait and be excited there.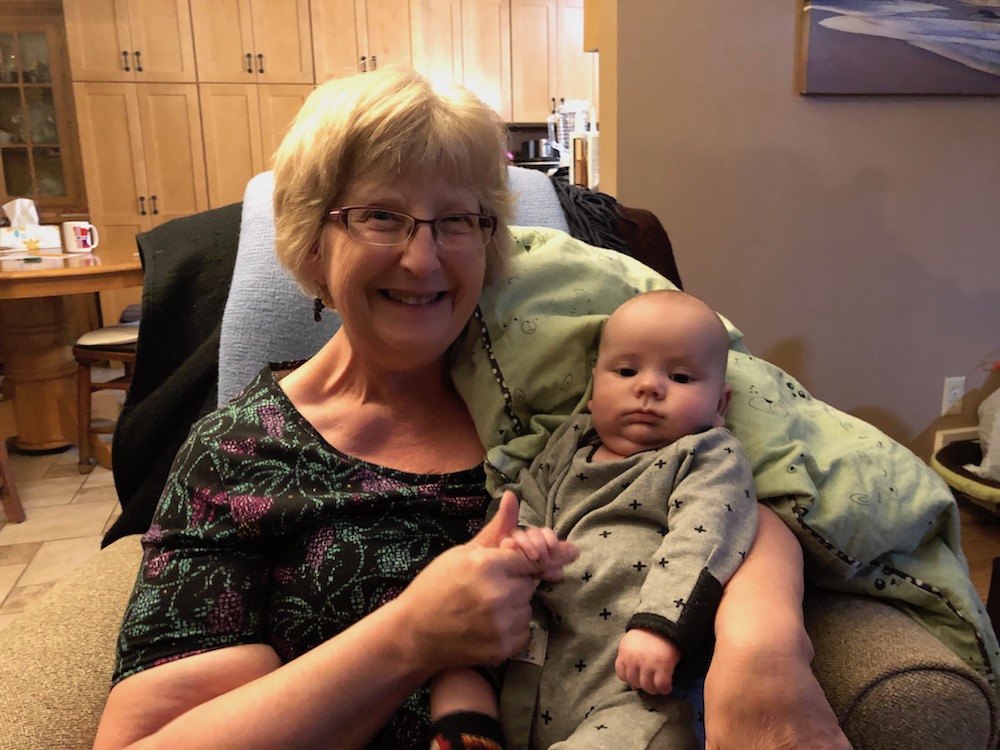 Everyone arrived successfully and Thomas is a VERY cute baby. They will be here for two weeks.