My girlfriend Chris and I got up early again to head back to her house in Minnesota. Today happily there was a Caribou Coffee right next to the hotel so we could at least start with good coffee.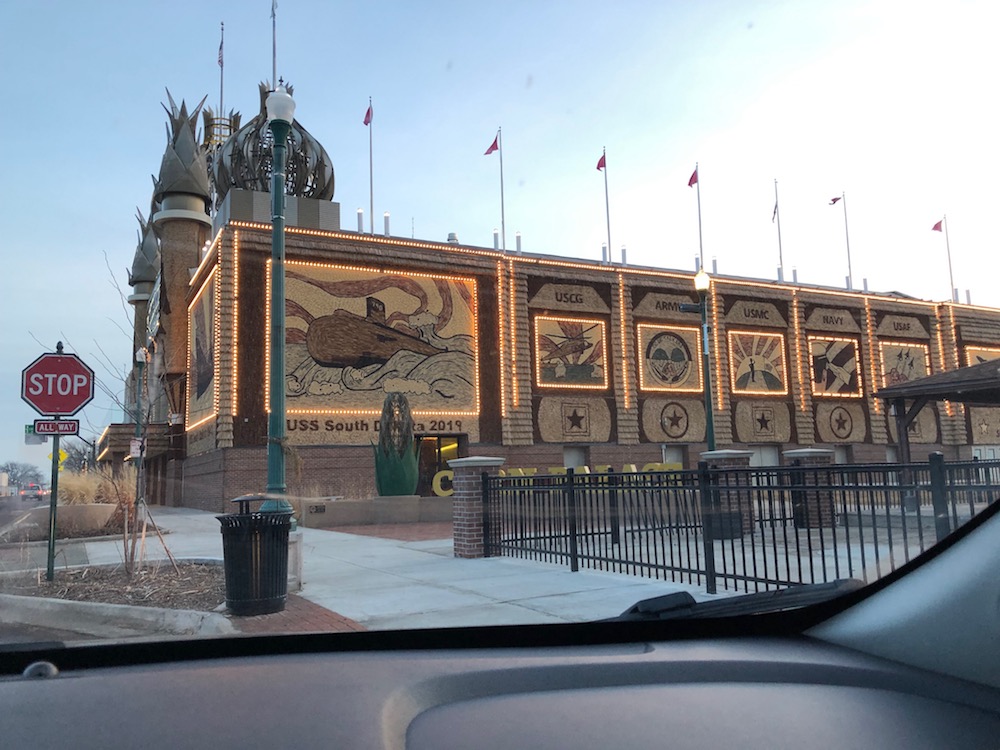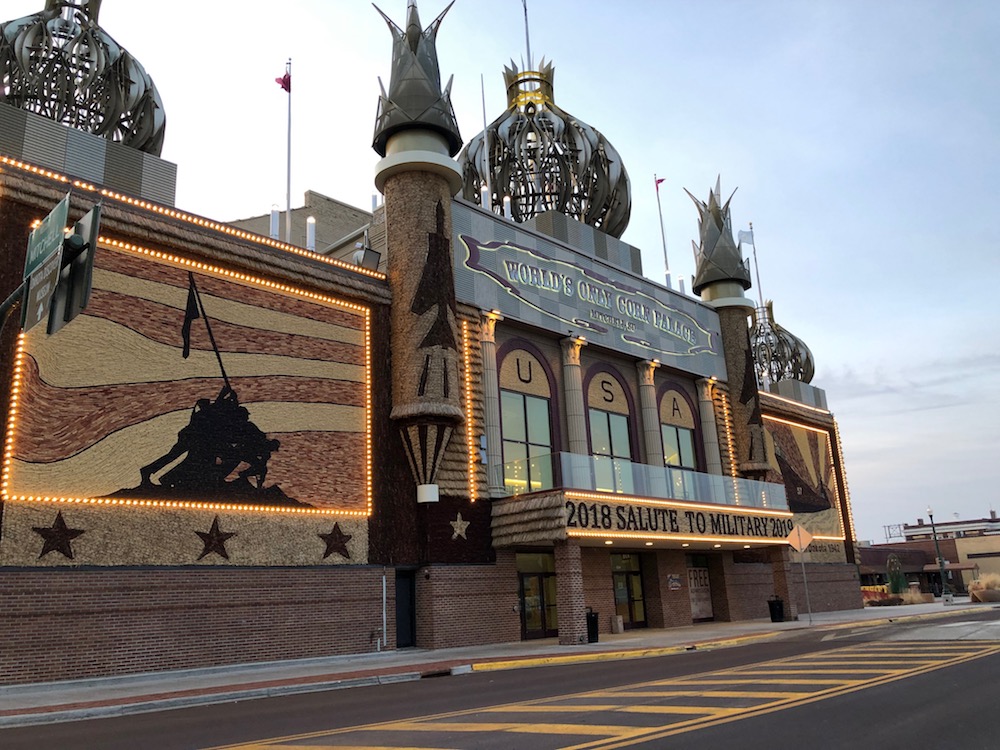 Before leaving Mitchell, Chris wanted to drive by and see the major attraction in town: The World's Only Corn Palace. When it's open (not at 7am), there are mosaics inside made out of corn and also on the outside. I think the branding is weird. Why "world's only"? Why not "world famous"? "World's only" is on the sign outside so they are happy with that name but I thought it was odd. In many ways.
It was a couple hours before we found an ok spot for breakfast and then continued on home. It was about 4 1/2 hours total driving.
We stopped for some groceries on the way home and got the car washed, too. We had caught a lot of mud when we were driving through some melting snow slush a couple of days ago.
Overall it was a really fun drive back from Utah and seeing my daughter last week was wonderful.
I also see from the date on this post that it is a year since I had my surgery that inspired this writing project.
A year later I feel pretty good. I didn't effectively keep the weight off that I wanted to and Chris and I are working on that now. (It's important to keep eating enough food). But my heart feels good. I can walk distances without trouble. And I'm certainly happier with where I am in life than I had been before.
I'm happy to be here. I'm not done yet. And I tend to focus on doing what I personally want to do more than I used to.