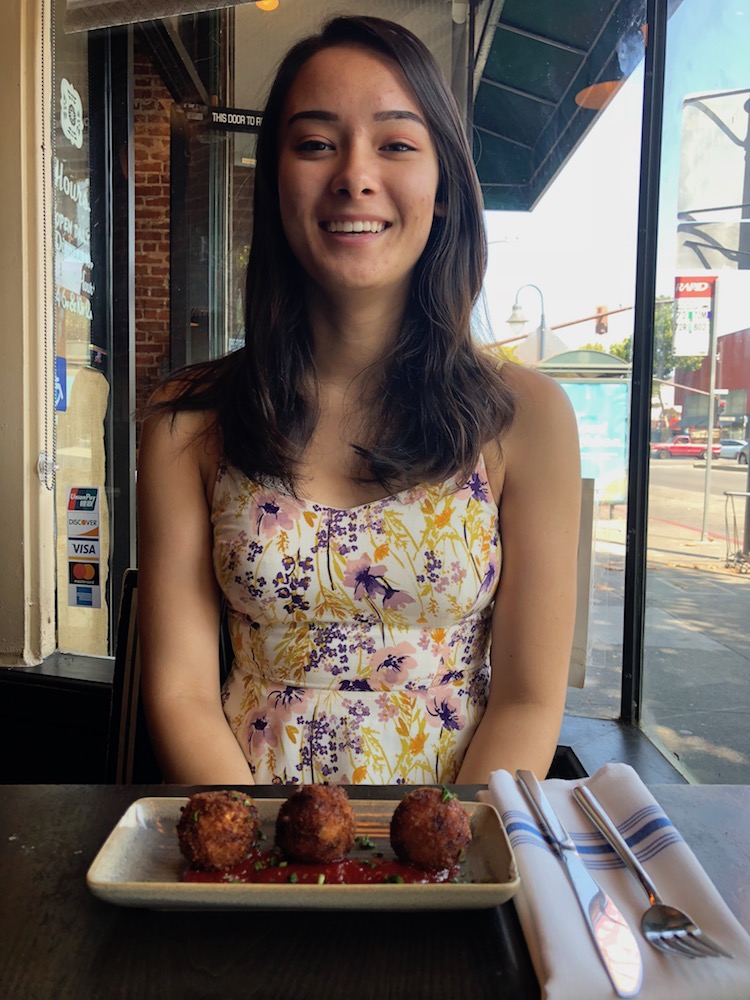 Today is my daughters' birthday and since I'm in the same state now as one of them, I drove to Berkley to visit my daughter Catherine. We had brunch at La Marcha Tapas Bar.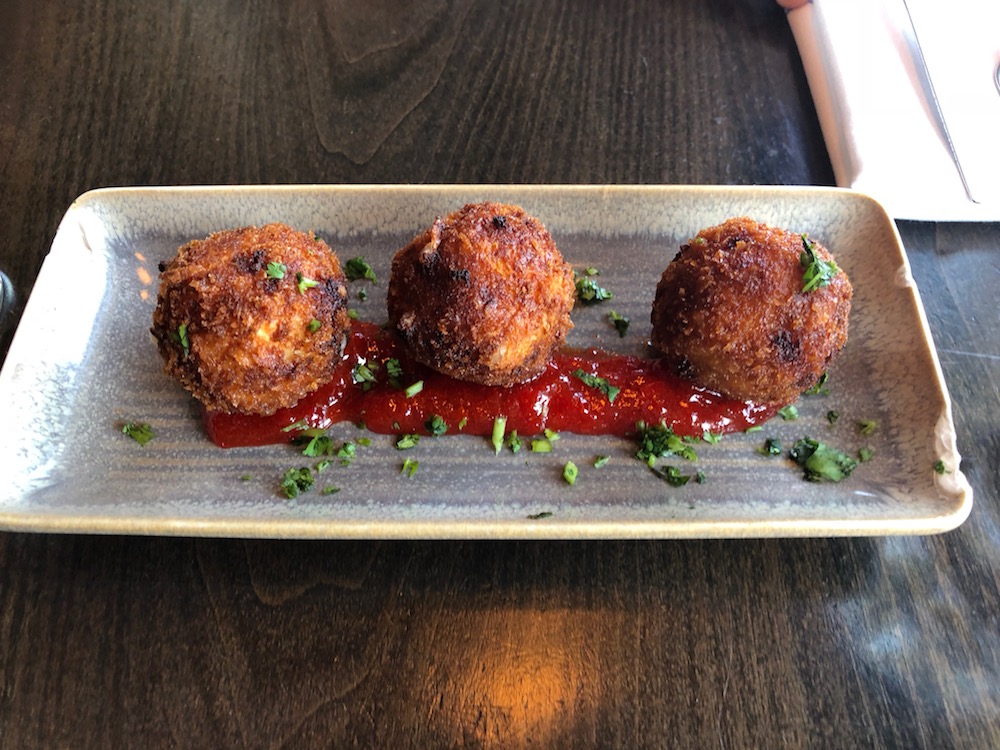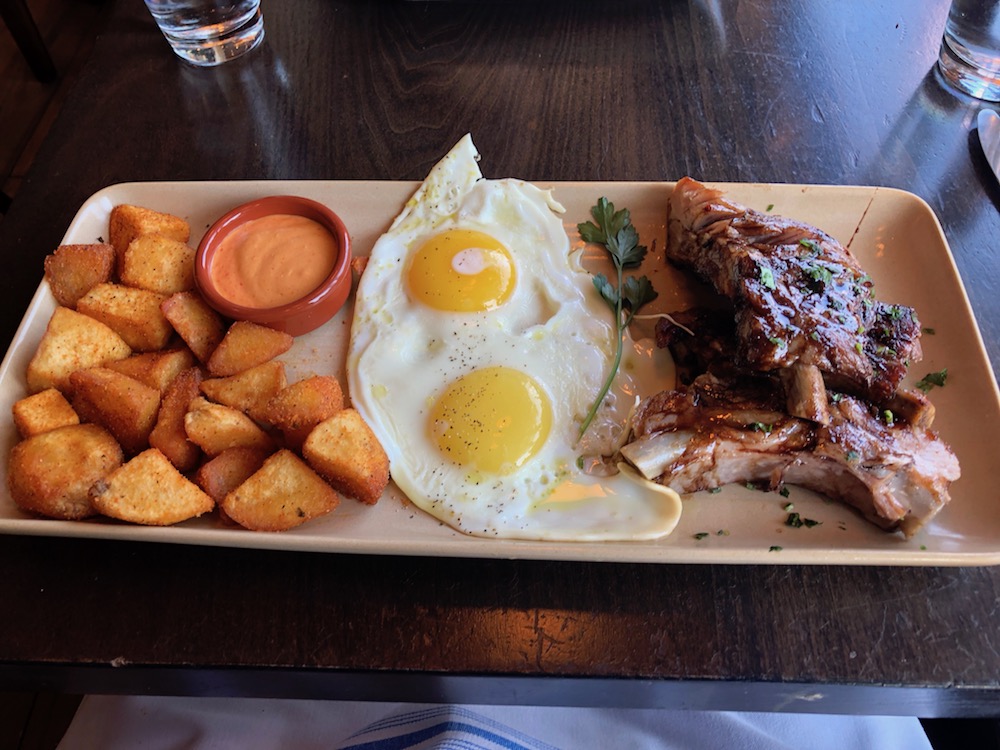 I had been there once before with Catherine on a day last summer when it was nearly 100F in Berkeley and thus 90+F in the restaurant (no AC, never needed). Despite the heat then, it was really good and I wanted to come back. Catherine had been back since and reported it was still good when it wasn't hellishly hot in the restaurant. They had started a brunch service a few months ago that I wanted to try out so we went and had a nice time.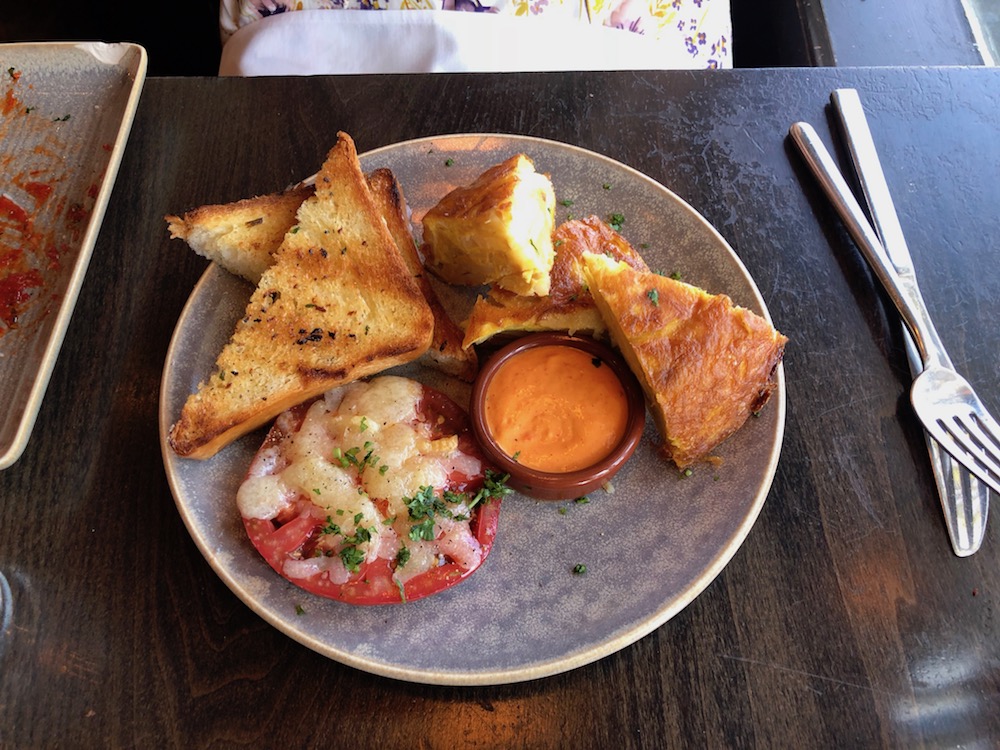 It was great to catch up with her and we had a nice visit.