Today was the day of the teacher conference, the "Personalized Learning Summit". It was across town so we had to get up pretty early to make sure we got there in time.
The keynote speech was excellent by a man who, among other things, had been the guitarist for the band Hanson in 1997. He had a good message about different ways of learning and inspiring students. We then had about 45 minutes to set up for our our 10am session. There were no compatible wires for the video projector so there was time to get something figured out with the support staff. It is always good to have time for things to go wrong before your presentation.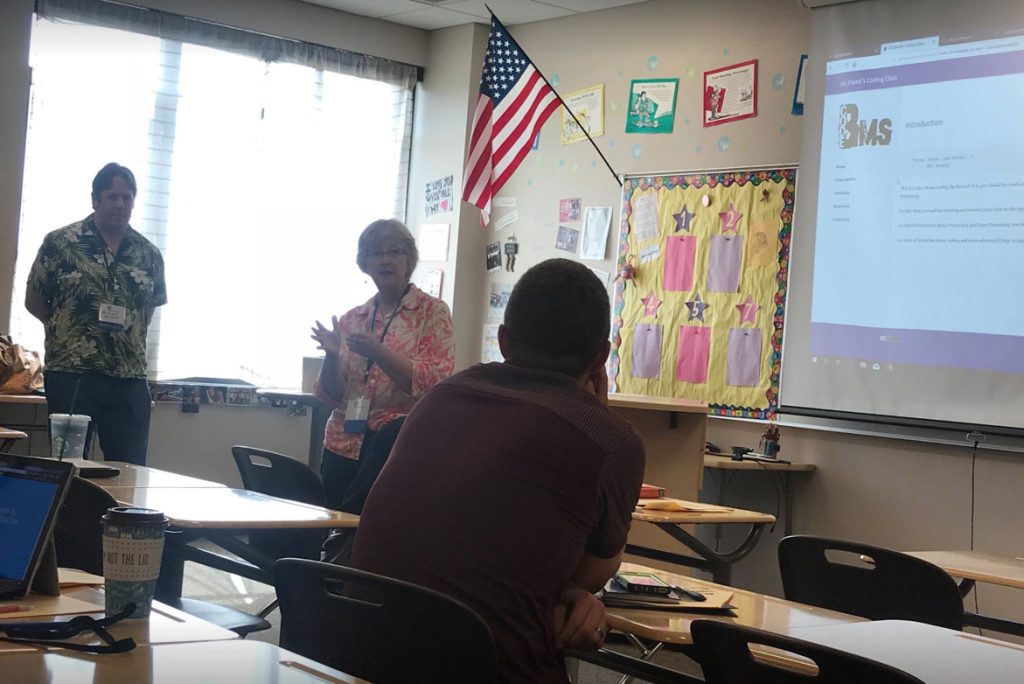 Our session ended up pretty small but it was fine, they were engaged and interested in what we were talking to and have been in touch with one of the attendees since then. We were presenting about the coding classes that my girlfriend Chris teaches in middle school. She covered the teaching part and I some of the technical bits and discussing why we made the choices of ciricculum we did. The pertinence to the conference is that students travel through these classes at their own pace. Some pick up on the logical thinking needed to write software faster than others. It is a skill you have to practice. And so some students need more help and coaching than others. We are really happy with the format for this talk and will probably use it for future settings. Chris' principal attended much of the session and she was pleased as well. I'm glad to help.
Other than that, I found a quiet corner to work the rest of the day. The high school where this was held was very nice. I was told it is in a very affluent area. For point of reference to a few of my readers, this high school is WAY WAY nicer than Folsom High School.
We stopped at Punch Pizza for dinner on the way home and had a quiet evening.