My morning walk around the lake is getting less difficult and now I am getting sore upper thighs, I think from the hills. I'll slow down a bit tomorrow and see how I feel Sunday.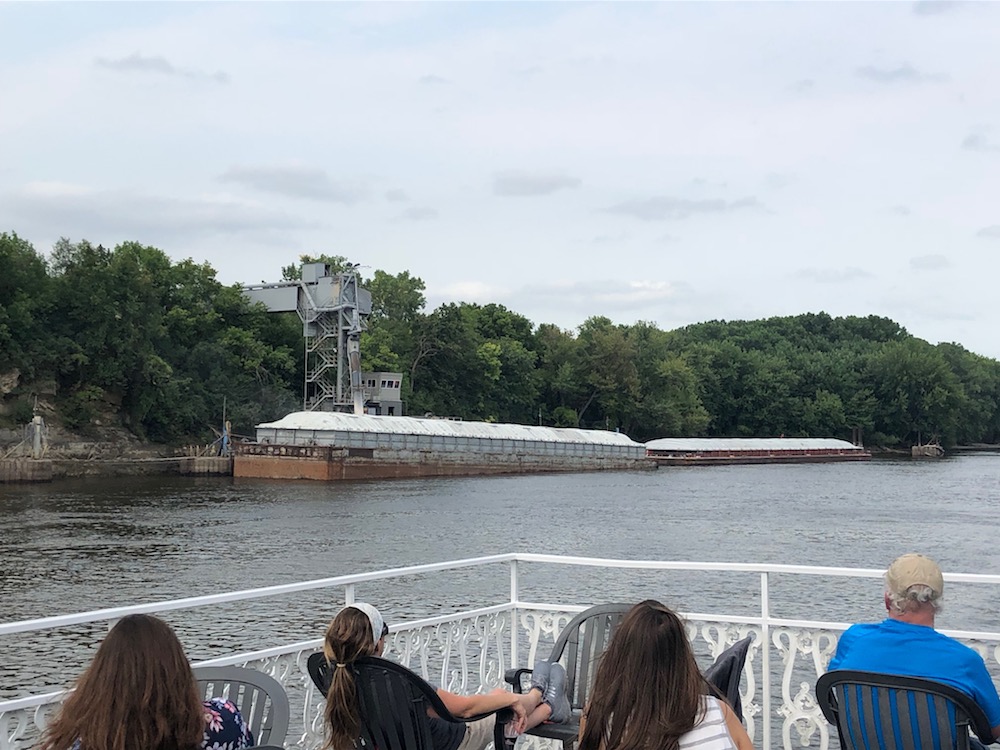 In the afternoon (I worked through the morning), my girlfriend Chris and I went on a Mississippi river cruise with a couple of friends of hers. It was a beautiful afternoon and quite relaxing. It is about a 90 minute round trip for this one from Harried Island in St Paul.
After the boat we got back home in time to prep caesar salad ingredients for game night. Uncharacteristically, I won 3 of the 4 games. I can't account for why, there was no great strategic brilliance which overcame me. It was also an evening where in 3 of the games, one player ended up with both monopoly cards despite Chris' friend Cathy's repeated assertions that we did see her shuffle the cards.