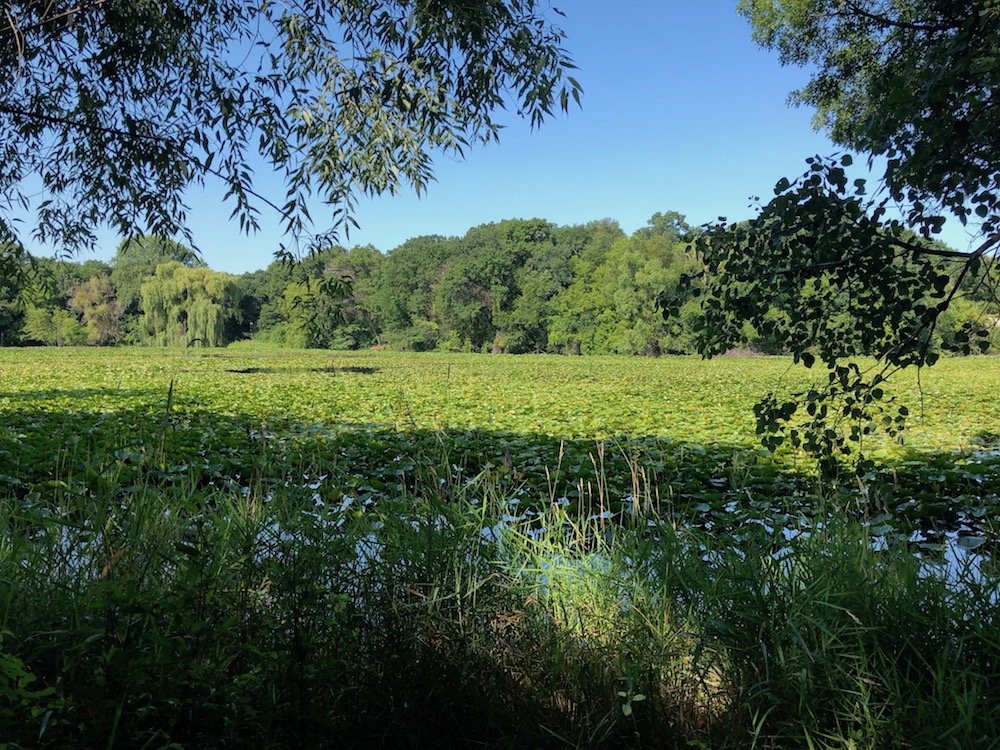 I learned yesterday that there is a public art park around the corner from where my girlfriend Chris live so I decided to do my morning walk there. The Caponi Art Park was created by an artist as a peaceful public space in which he could also display some of his sculpture work and work of others. It covers both sides of Diffley Road with a tunnel under the road for getting back and forth. The South side of the park is 40 acres of nature trails through natural forest with a small lake (Minnesota has 10,000 of them), open spaces for events and an amphitheater for performances and one sculpture.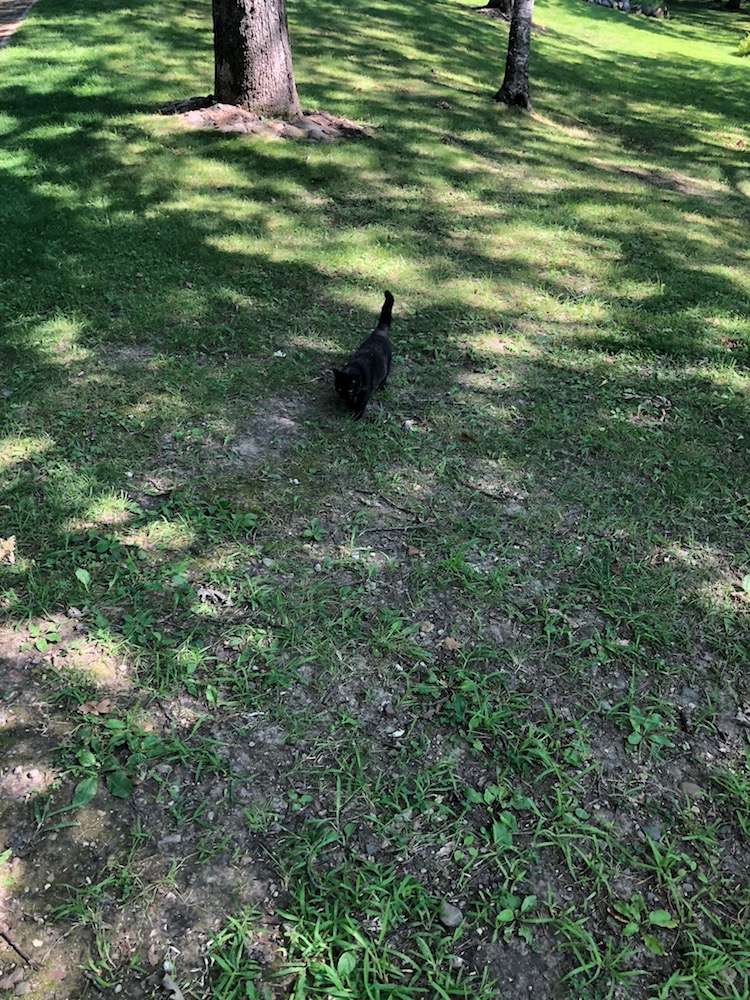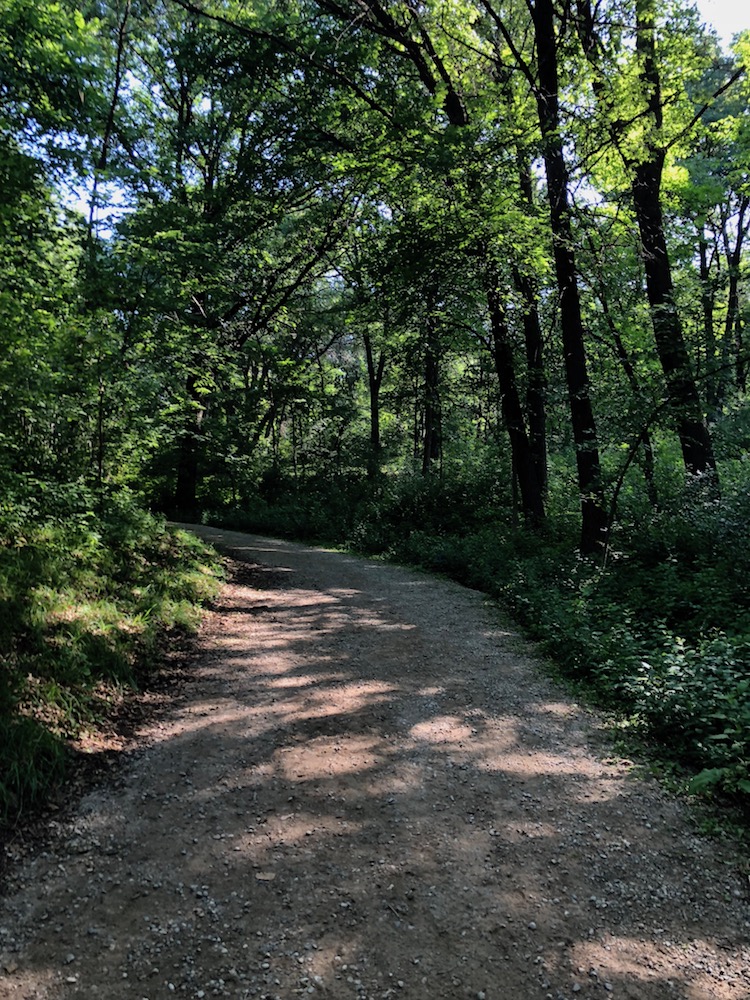 The North side of the park is 20 acres of nature trails through some forest and more shaded open spaces with lots of sculptures, paths, hills, grassy plains, a labyrinth, and a cat. It was really beautiful and peaceful. If I work up to 3 miles of walking a day I should be able to get there by foot. I drove today since I was going to the farmers market and then other shopping.
I went to the wrong farmers market first. I.e. the parking lot was empty because it was Saturday rather than Sunday. Then I went back and picked up Chris and we finished the market at the right place and some other shopping.
I made a couple of summer salads we like (cucumber, ginger, onion, cilantro and eggplant, mango, noodle, basil, cilantro) and it was a nice relaxing day.