I was tired when I got up because I was up late excited after yesterdays events. My girlfriend and I left for our road trip today and first had a 7am oil change appointment. Then drove 6 1/2 hours to Hannibal, Missouri, our halfway point to Nashville.
The drive to Hannibal was pretty easy. Everything continues to be green everywhere (vs California). There was a bit of rain but nothing very hard. For lunch we stopped at an Aldi market and got some meat and cheese and fruit. For dinner we had mediocre food at a locally recommended restaurant.  I don't understand the South's approach to boiling green beans until they are beyond dead.  Blanch them in salted water for 8 minutes.  They will be perfect.
We will be staying in Hannibal on the way back, too, and have an idea of where we will try next time for dinner. Or maybe there is an Aldi here, too. I had some thoughts about trying to subsist on food from Aldi on our traveling days.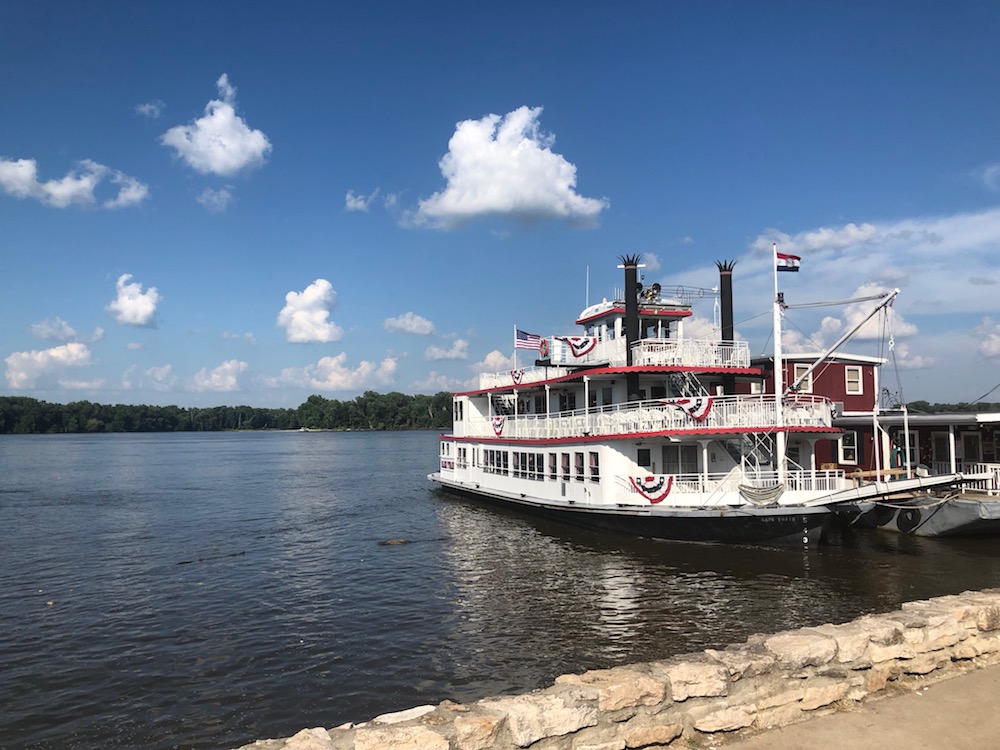 Hannibal is the birthplace of Samuel Clemens and there is a lot of Mark Twain themed stuff here.
Somewhat later at night there was a torrential rain storm for a bit. Strong winds, thunder, driving rain. Looking outside it looked like the inside of a car wash. And then it was suddenly gone. I like weather.