I fly to Minnesota tomorrow for the rest of the summer. Today was spent tying up loose ends and doing a little work. I'm all packed and my sleep schedule seems to be adjusting. I got up at 5am yesterday and 4am today and I'm feeling pretty good (even by 8pm when I'm writing this). I'm headed to bed and will get up at 3:45am.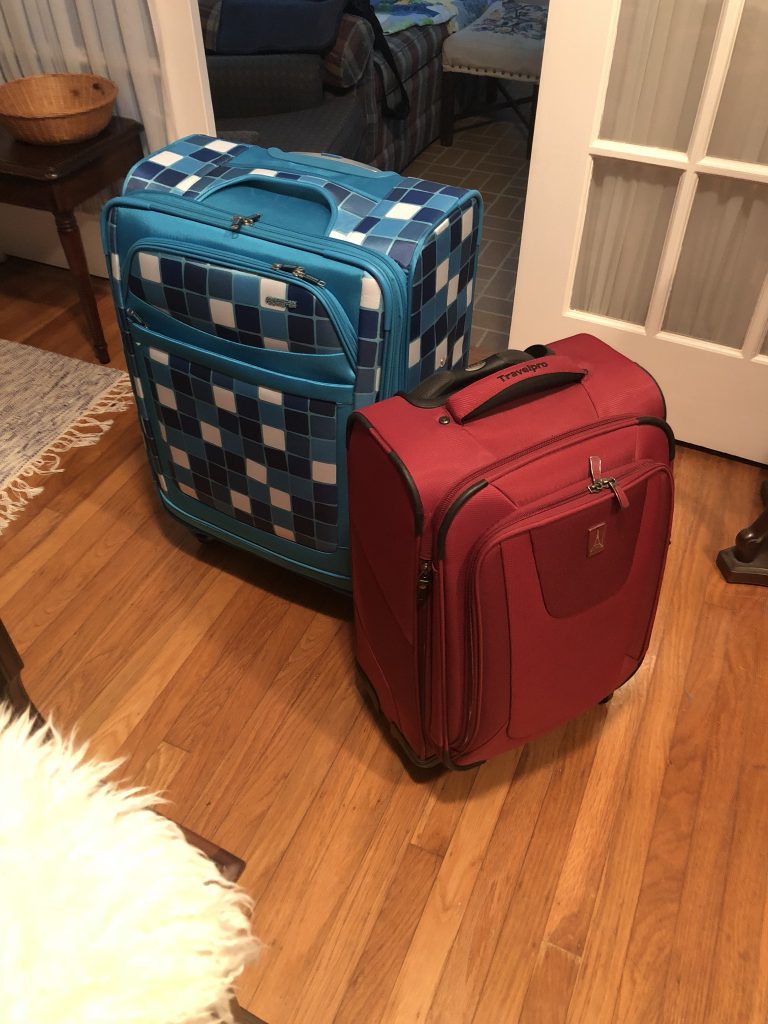 In case you are wondering, getting a suitcase with blue and white checkerboard all over it is slightly cheaper than other color options. I thought that was funny. For me, I get anxious waiting for my luggage and when my bag is black, it is harder to see which is mine vs all of the other black suitcases. Blue and white checkerboard stands out. Burgundy does as well, though I normally have that as a carry on bag. This time I'm checking both of them so I don't have to fuss with lifting bags over my head.  The blue and white checkboard one weighs 40 lbs.  I won't be lifting it much.  (Don't tell my mom…)
It's an easy direct flight there that I've done before. I'll let you all know when I get there.